The Europe House in North Mitrovica in cooperation with the EU Office in Kosovo/EUSR organized the 11th 'EU Gender Talk' focusing on gender-based violence among other most burning issues on gender equality and women's empowerment.
Ambassador Nataliya Apostolova, Head of EU Office in Kosovo/EU Special Representative gave an introductory speech.
"We should all be aware of the issue of domestic violence. Victims must be protected and made aware that they are not alone, that they can count on institutions. Gender equality is a right guaranteed by law" Apostolova remarked.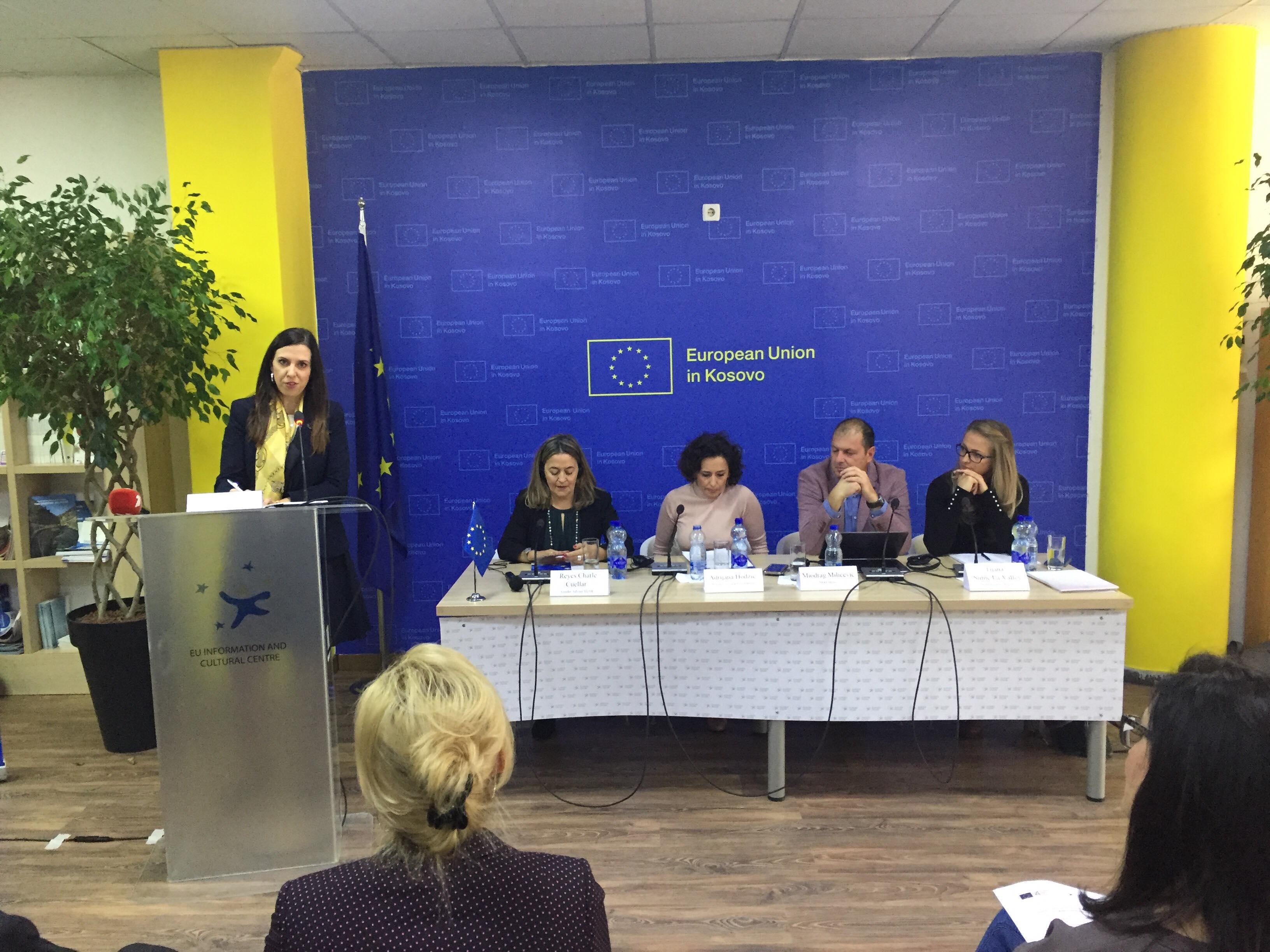 Moderated by Reyes Charle Cuellar, EUSR Gender Adviser, the discussion touched on several important issues in Kosovo with the following panelists: 
Adrijana Hodžić, Minister of Local Government
Miodrag Milićević, NGO Aktiv
Tijana Simić-LaValley, NGO Women's Rights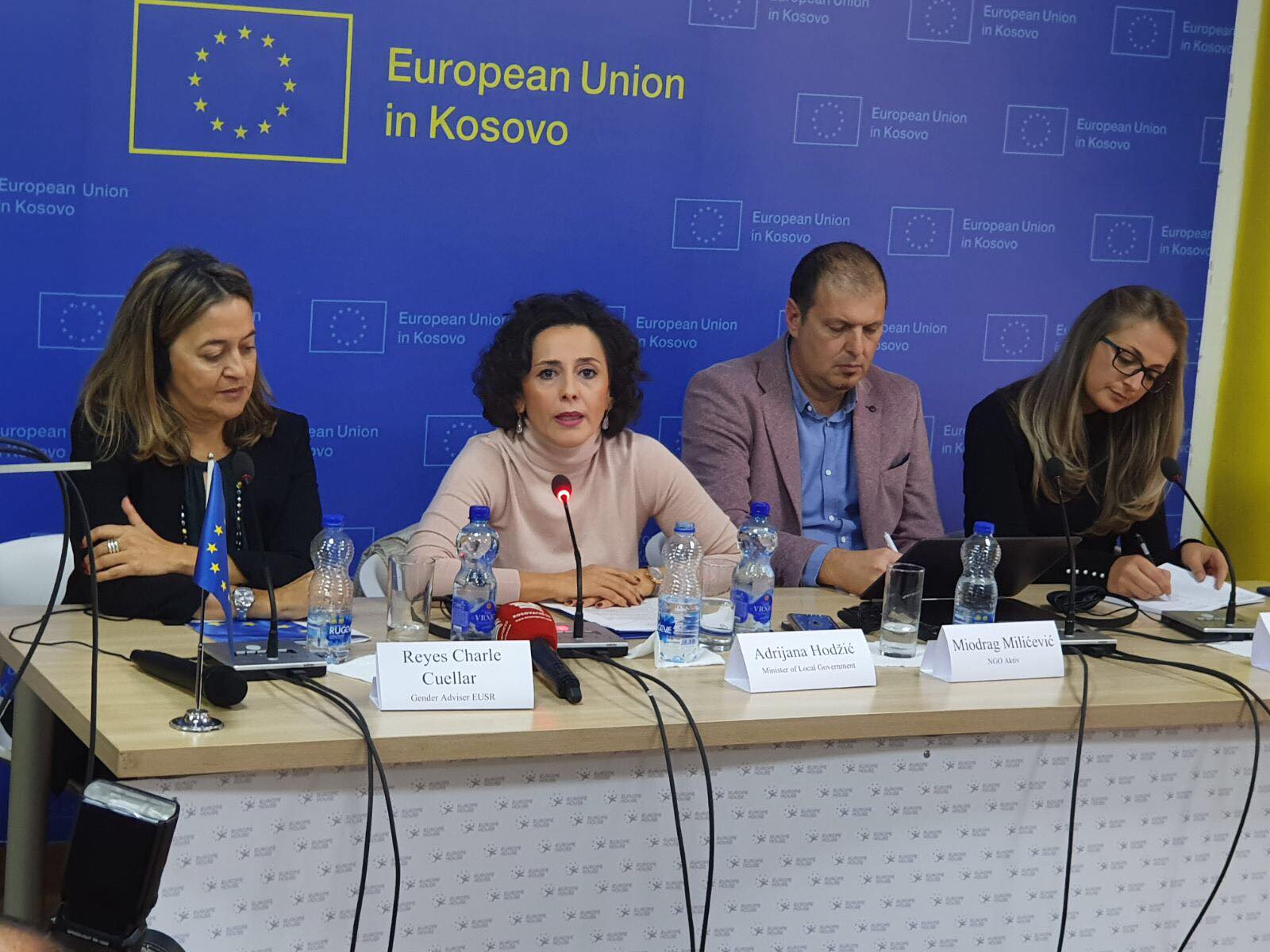 EU Gender Talks comprise a series of discussions based on Gender Analysis, and as such aim to contextualize the inequalities within different topics, raise awareness, contribute to the change of mind-sets and improve gender equality policies in Kosovo.