Alketa Xhafa Mripa will continue to be an artist who always recognizes the importance of art in education, thus thumbing different social aspects of life in Kosovo.
Xhafa Mripa was this month's guest at the Europe House, within the "EU Inspirational Talks" cycle of events. In front of an audience, she presented her new projects dealing with women and their power to change the mentality and flow of things in Kosovo.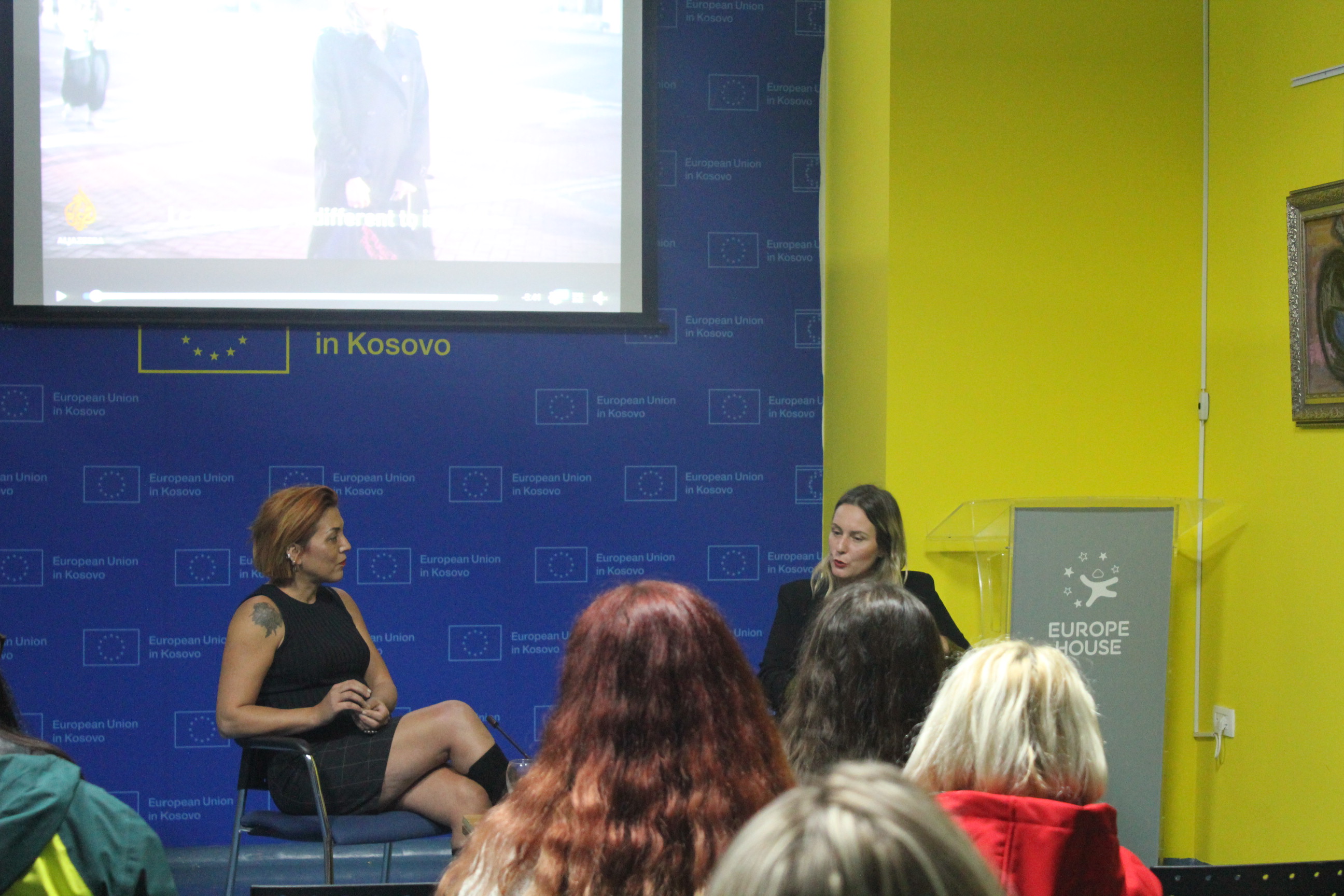 "You are never too young to…" is the newest project of Alketa Xhafa Mripa. In conversation with Vjosa Berisha from Europe House, Alketa also embarked upon the journey of other works she did in recent years, such as "Thinking of You" or "Refugees Welcome".
Alketa Xhafa Mripa is a London-based conceptual artist and activist whose art is concerned with issues such as history, memory and gender relations, through mixed media installation, painting and photography. Exhibited widely, her work can be seen in Museum of Chaville in Paris, along with museums in Florence, Belgrade, Pristina, Lisbon, Berlin and London.