As a student passionate about economic issues, Albin Bushi is the newest Young European Ambassador, who studies that which he cares about most; the economic situation in the EU and its consecutive enlargement.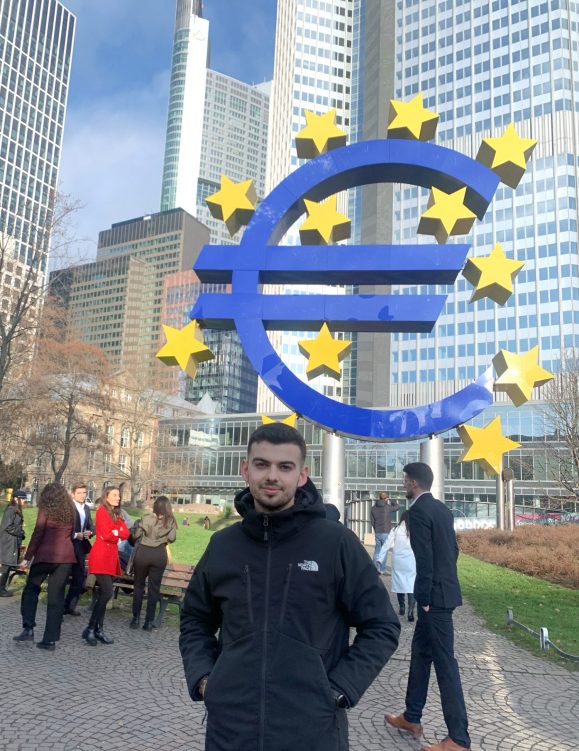 Albin is a dedicated student at the University of Ludwigshafen, Germany thanks to the Erasmus+ program, and uses this overseas experience to hone his skills and learn more about European as well as economic values to put into use. However, Albin's capacities don't conclude there. Having previously studied Transport Engineering at the University of Prishtina as well as currently tutoring Universum colleagues in Economics, Albin also keeps his time full with goals such as delving into Blockchain, Technology, Finances, and Politics.
But above all personal passions, Albin upholds the integrity of a Young European Ambassador title by making his primary focus the connection of Kosovo with other regions using his expertise as a transport engineer, so each culture can impart and adopt different new values, cultural practices and connect with no barriers.
A good start to that gleaming goal is Albin's idea to use his gap year towards digital innovation, connectivity, green transition, youth participation, and other fields which he believes need support, attention, and action.

Part of becoming an Ambassador is taking up the responsibility to see the objective flaws of the country, and subsequently the potential for progression with a proper perspective and long-term strategy.
As such, Albin attended workshops that teach him to become just that, his most recent trainings being with the European Council, Balkan Trafik Festival in Brussels and the honor of meeting the EU Ambassador, Tomáš Szunyog.
Albin relays that his greatest motivation to follow this path in his life as well as in his mandate as an Ambassador are the barriers between Kosovo and its development, consecutively choosing to work in service of connecting Kosovo with European regions for free passage.