On the 8th of October, Alketa Xhafa Mripa will be the next guest speaker within the 'EU Inspirational Talks'.
Alketa Xhafa Mripa is a London-based conceptual artist and activist whose art is concerned with issues such as history, memory and gender relations, through mixed media installation, painting and photography. Exhibited widely, her work can be seen in Museum of Chaville in Paris, along with museums in Florence, Belgrade, Pristina, Lisbon, Berlin and London.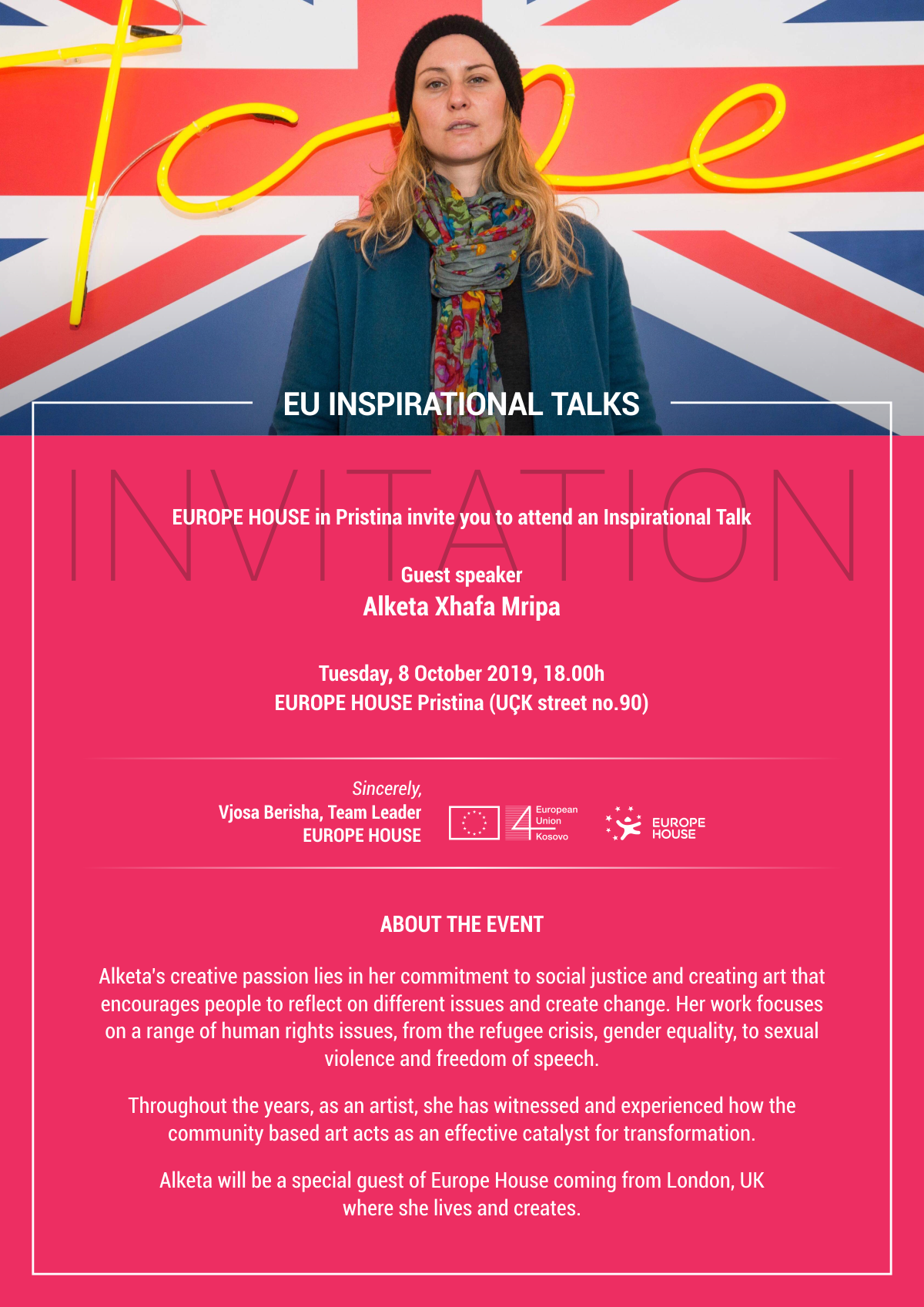 After spending her childhood in Kosovo where she completed her primary and secondary education, Alketa came to London in 1997 to study Fine Art at Central Saint Martins, before going on to study History of Art at the Tate Modern, London.
Arriving as a student, Alketa became a refugee when the 1998-1999 Kosovo war broke out.
Since then she has displayed her multi-faceted work in exhibitions across Europe including Berlin, London, Italy, Portugal and her native Kosovo, where she gained wider recognition for her art installation 'Thinking of You'.
In 'Thinking of You', Alketa used a Kosovan football stadium as her canvas, which she painted with thousands of donated dresses in a powerful tribute to survivors of sexual violence, aiming to pierce the silence surrounding wartime rape.