On the 23rd of May, Ambassador Nataliya Apostolova – Head of EU Office in Kosovo/EU Special Representative, together with the Head of Missions of European Union in Kosovo visited "BIOPAK" winery in Rahovec.
The visit was part of the activities of the Campaign on Economic Development of Kosovo. This is the third campaign of the European Union Office in Kosovo, after the campaigns on Education and on Environment that took place in 2018.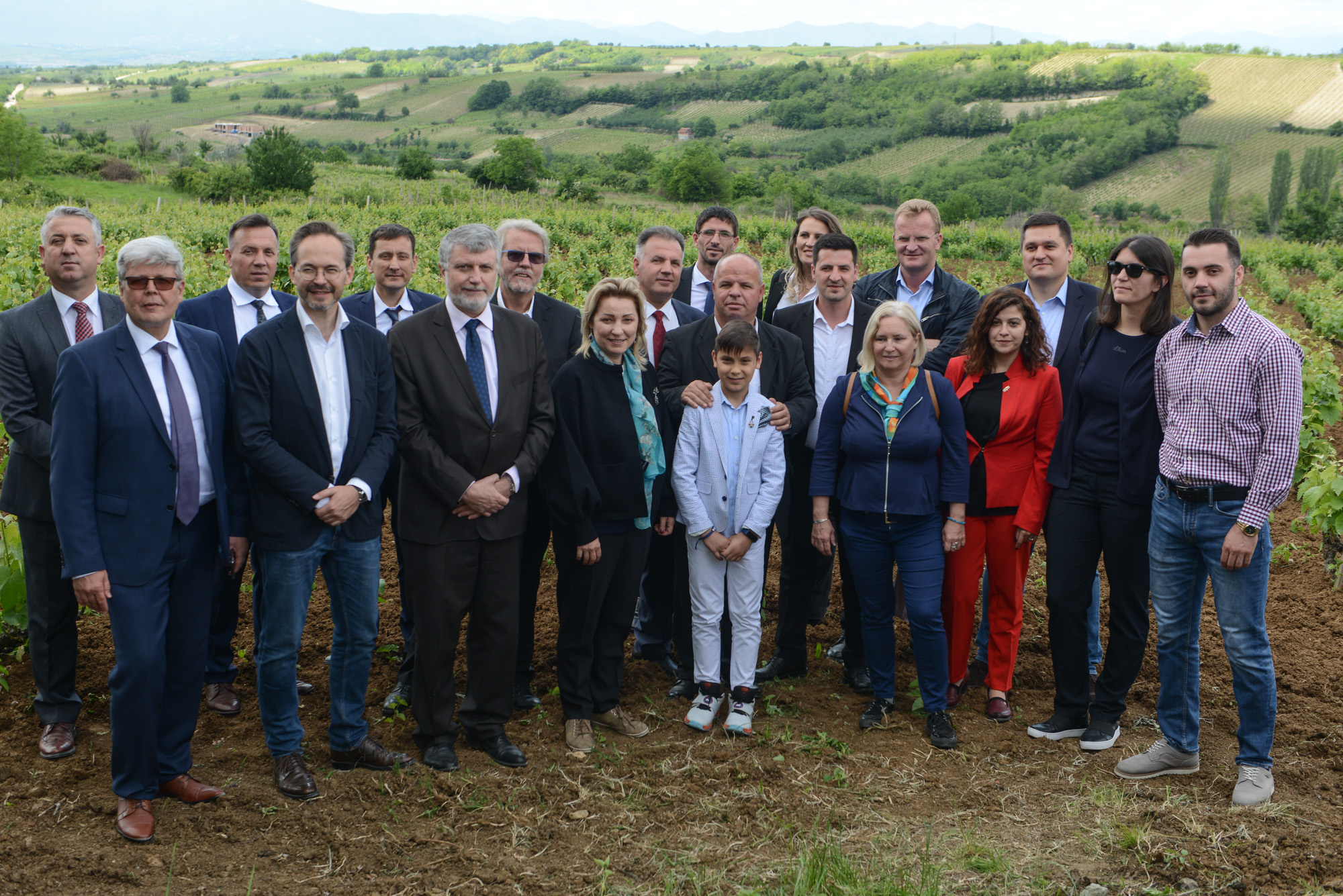 Apostolova was joined by the mayor Smajl Latifi, witnessing EU investment boosting local economy through wine industry in Kosovo.
The support of European Union to "Biopak" winery alone has helped increase production & exports amounting to 80%. EU has also supported Stone Castle & Bodrumi i Vjeter wineries.