Activism and entrepreneurship have been the two things that have always attracted Diamond. A graduate of Faculty of Economics, Diamant sees activism as an opportunity to create better conditions for the society, young people in particular. At a young age, Diamant was part of various trainings and projects that have enabled him to grow professionally and achieve his career goals. As an 18-year-older, Diamant opened his first business and started his university studies at the same time.
One of the trainings that influenced his professional formation was the banking internship he followed for Business Client Advisor and the Academy for Diplomacy and Diplomatic Protocol. Diamant also participated in the EU decision-making training called the Model European Union organized by EWEI, as well as in the World Stock Exchange Investment training. His participation in business conferences in Kosovo and Albania also helped him a lot.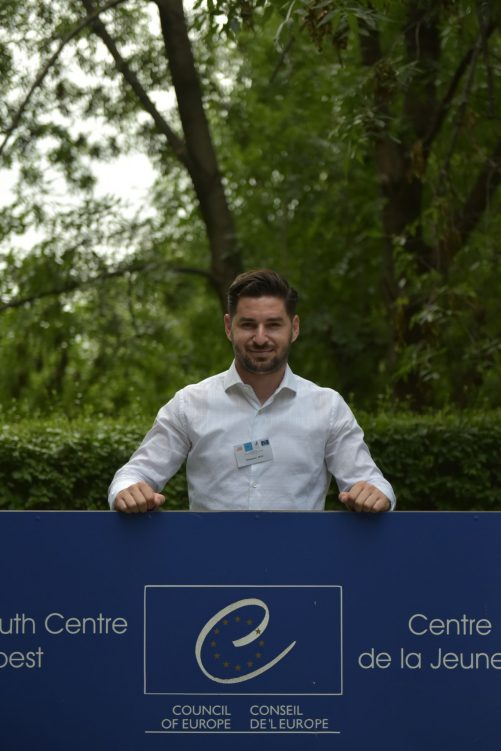 Owing to his activism, Diamant became one of the most active young people in the Albanian Student Network in Germany, where he voluntarily participated in every meeting held and in online trainings introducing Kosovo and its youth. Last year, Diamant was elected Young European Ambassador (YEA) at the WeBalkans organization. He got involved in this project with the intention to advocate and offer numerous activities and projects related to Economy, Environment and Youth Activism. His goal is to promote European values and potential opportunities that the European Union offers to the young people through various programs and exchanges.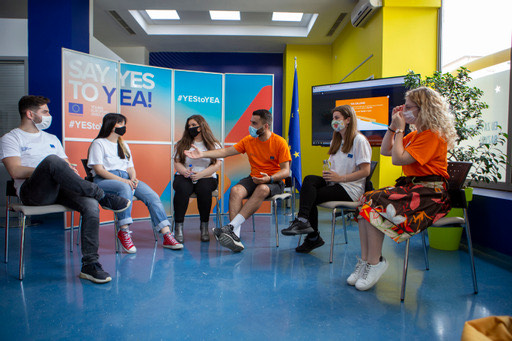 This year, as a volunteer, he participated in many trainings on social topics abroad. He mentions Hate Speech Prevention Training organized by Erasmus + in Vrnjačka Banja and Human Rights Study Session in the Digital World, organized by the Youth Express Network and Connect International in Budapest, Hungary, as being of special importance. This year, Diamant co-founded the Youth for Peace and Culture NGO in Prizren to contribute to the youth of his city.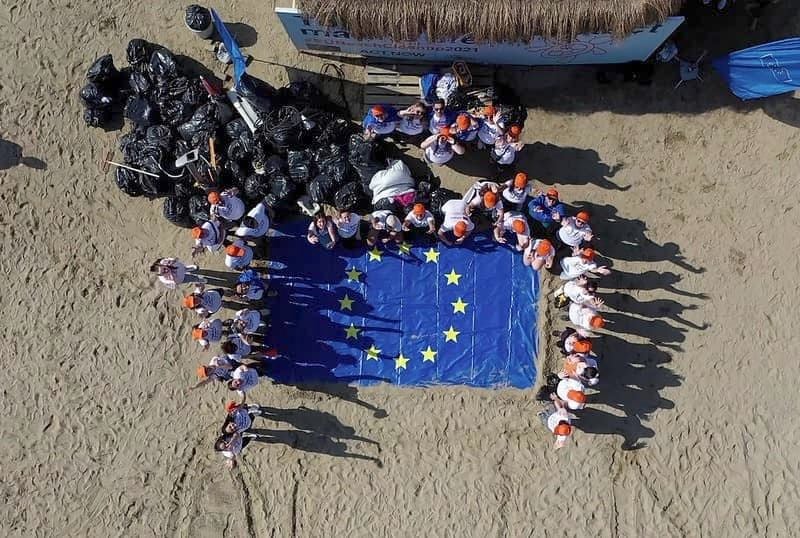 Lately, Diamant, together with Young European Ambassadors (YEA) from Kosovo and the Balkans, cleaned a part of Durrës beach within the framework of EUBeachCleanup2021, on a voluntary basis. Through this activity, he and other participants conveyed a message about the importance of protecting marine life, with the motto "Together to protect marine life".
Finally, Diamant calls on all young people to be as active as possible and leave a trace on the present in order to build the future.