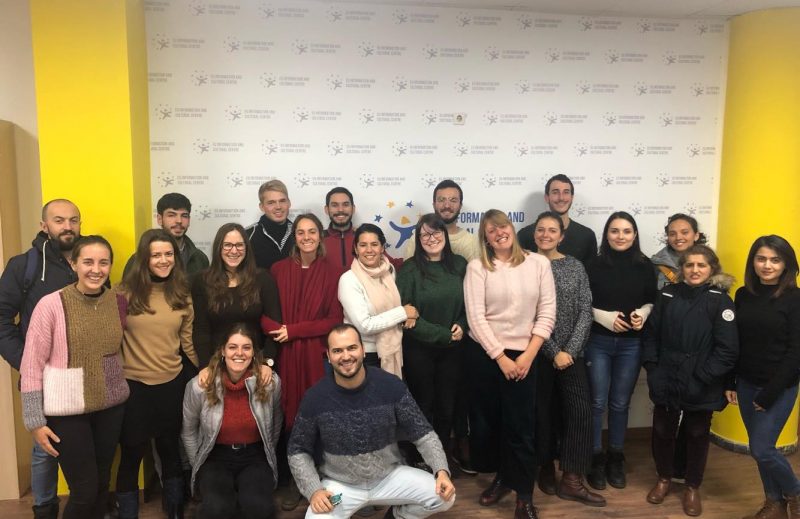 E.MA students visit the EU Information and Cultural Centre in North Mitrovica
The EU Info Centre in Mitrovica hosted a group of international students of the European Master's Programme in Human Rights and Democratisation. This is the fifth visit of this kind and its primary focus was on students being informed about the overall work and role of the Centre.
The topics of the group discussion touched on everyday issues, working conditions, challenges of living in Kosovo, rule of law, youth, human rights, etc.