Deputy Head of the EU Office in Kosovo, Riccardo Serri, delivered today the second instalment of the €5 million EU assistance to Kosovo to fight Covid-19. The assistance was accepted by Arben Vitia, Kosovo Minister of Health, at the central warehouse of the Ministry of Health in Pristina.
Today's assistance, worth over 1.3 million euro, comprised of 60,000 FFP2 respiratory masks, 19,000 face shields, 60,000 disposable coveralls, 171,000 pairs of surgical gloves and 15,000 litres of hand disinfection dispensers with substance, delivered in 6 trucks through the UN Office for Project Services (UNOPS).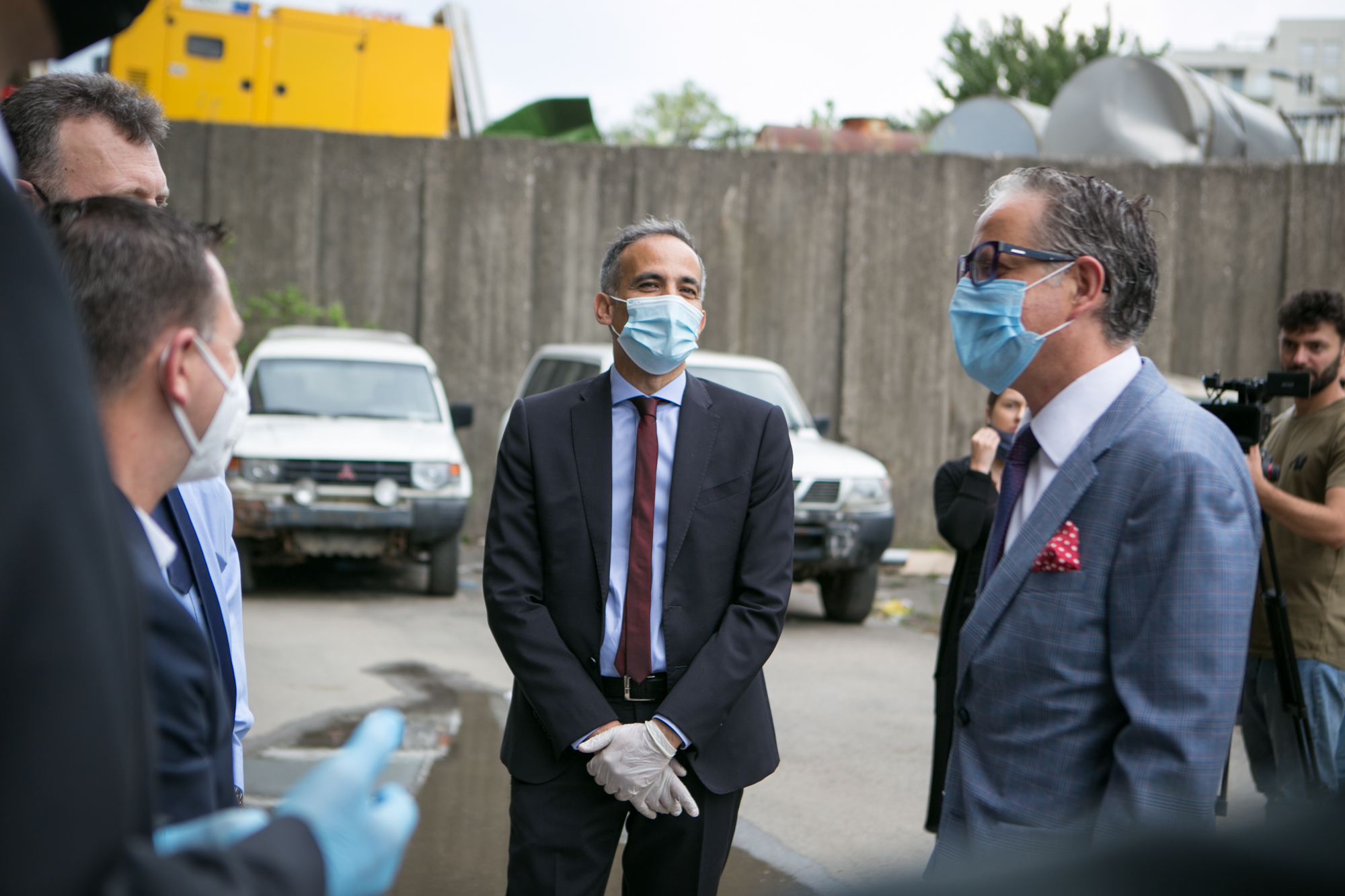 "I am happy to be here today to deliver yet another shipment of medical supplies as part of an emergency EU support to Kosovo to fight the Covid-19 pandemic", said Mr Serri.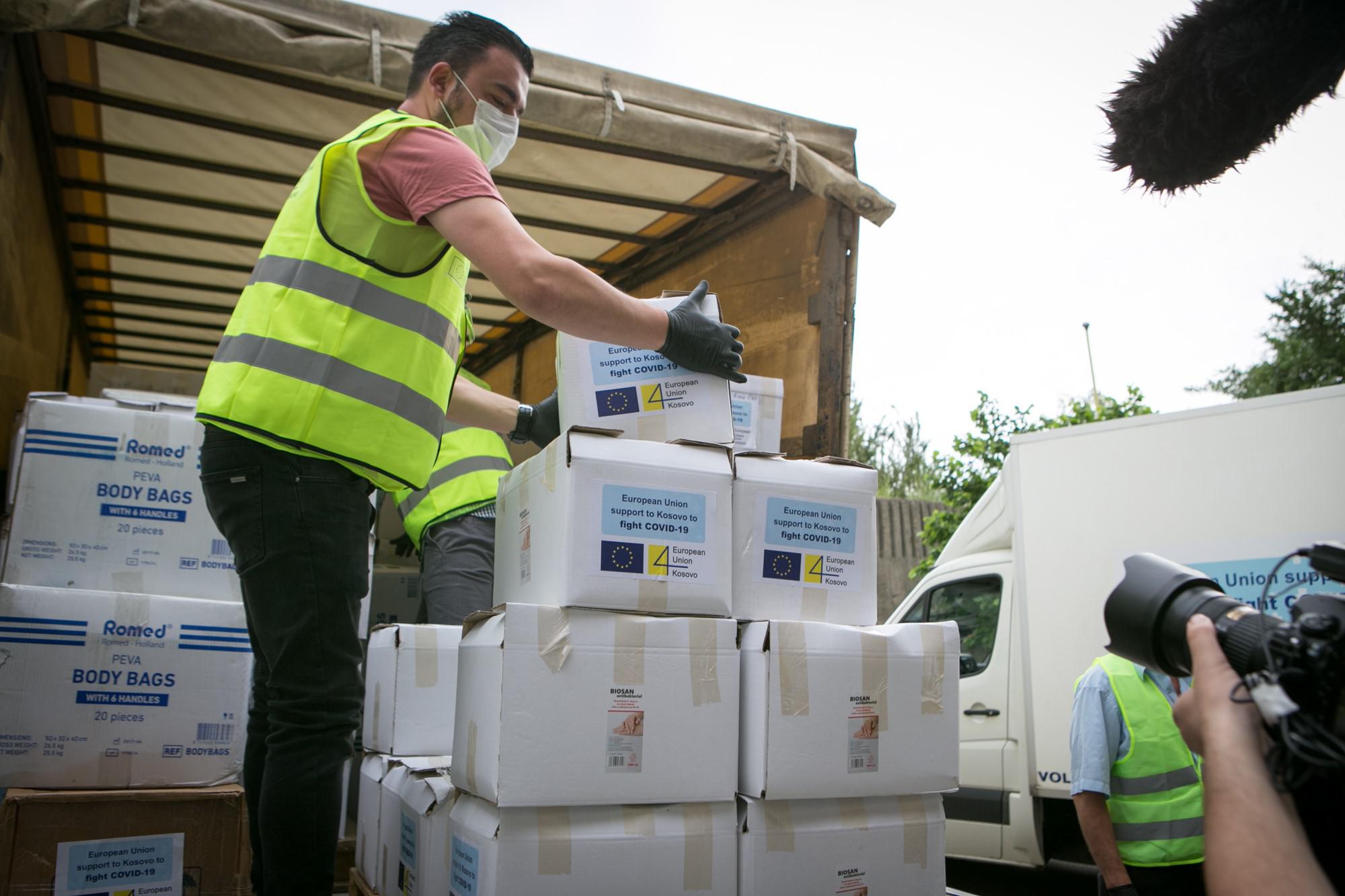 "Effectively managing any further outburst of the pandemic remains a priority. With the cooperation of all citizens Kosovo will continue to be successful to prevent the spread of Covid-19. I would like to use this opportunity to thank all medical staff that are at the forefront of this pandemic."
In April, the EU delivered to Kosovo over 1.4 million different protective medical gloves, 4,000 face shields, 3,000 protective goggles, 4,000 litres of hand disinfectants, 10,000 sets of single use bed sheets and 50 boxes for transporting laboratory samples.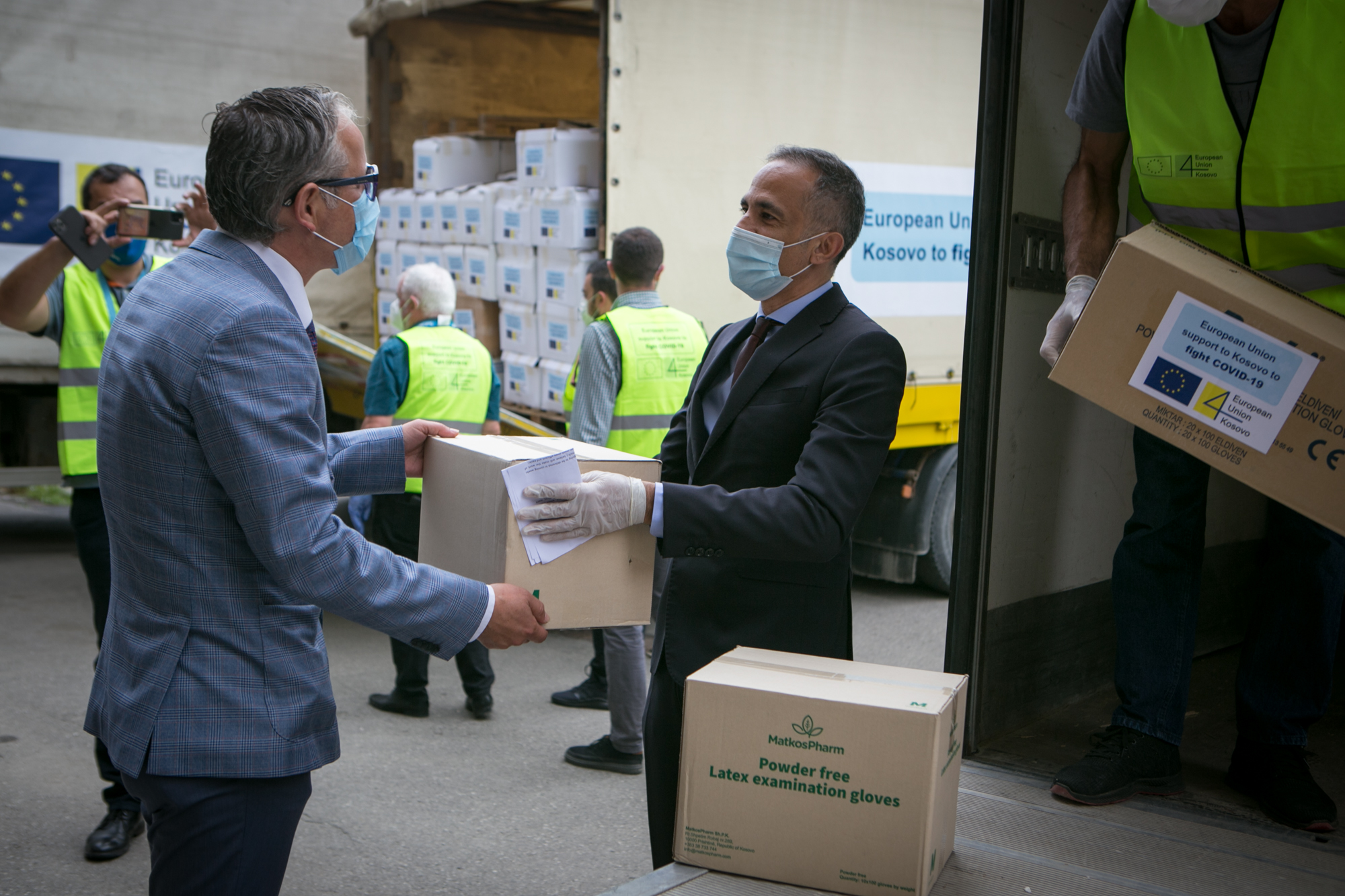 In the coming weeks, the EU will also deliver items such as ventilators, ambulance vehicles, hospital beds, defibrillators, infusion pumps, pulse oxymetres, patient monitors, electro-cardiographs, respiratory masks, tests, tubes, medicines and other necessary items.
Apart from this direct assistance to the health sector, the EU is also preparing around EUR 63 million as mid-term measures for socio-economic grant assistance as well as around EUR 100 million loan as macro-economic assistance to Kosovo.