Ambassador Nataliya Apostolova, Head of the EU Office in Kosovo/EU Special Representative delivered today the first instalment of the €5 million EU assistance to Kosovo to fight Covid19. The assistance was accepted by Arben Vitia, Kosovo Minister of Health, in front of the University Clinical Centre in Pristina.
The assistance comprised of over 1.4 million different protective medical gloves, 4,000 face shields, 3,000 protective goggles, 4,000 litres of hand disinfectants, 10,000 sets of single use bed sheets and 50 boxes for transporting laboratory samples, delivered in 5 trucks.
"This is the moment when we can extend concrete European Union support to people in need and to health professionals, to those that are at the frontline of this pandemic – fighting to save the lives of people", said Ambassador Apostolova upon delivery of the equipment.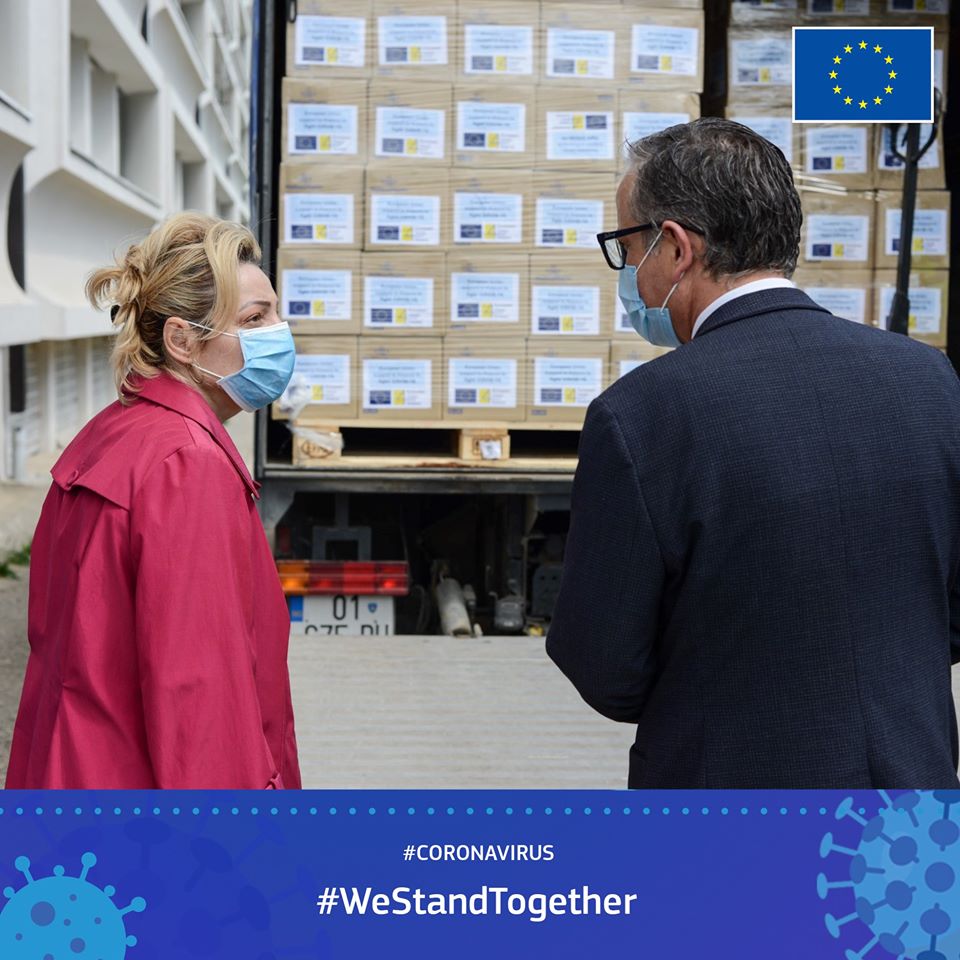 "In March, when the pandemic hit Kosovo, we told you that that we are in this together. Now we are delivering on that pledge. Despite the difficult situation in the EU member states, the EU is committed to help Kosovo, and what we see today is just a start. Many other medical supplies and medical equipment, as part of our EUR 5 million emergency assistance, will be delivered in the next few weeks."
The other medical supplies will include items such as ventilators, infusion pumps, ambulance vehicles, pulse oxymetres, hospital beds, patient monitors, defibrillators, electro-cardiographs, masks, tests, tubes, medicines and other necessary items.
Apart from this direct assistance to health sector, the EU is also preparing around EUR 63 million as mid-term measures for socio-economic grant assistance as well as around EUR 100 million loan as macro-economic assistance to Kosovo.