On the 17th of July, during the 11th edition of the Prishtina International Film Festival, 'EU Gender Talk: Because we make a difference' took place in the venue of the festival in front of the National Theater, this time focusing on women in arts.
More than 30 women artists from different areas, including here actresses, filmmakers and painters joined the debate on how much women are being given a voice and space to shine and create something artistic and creative.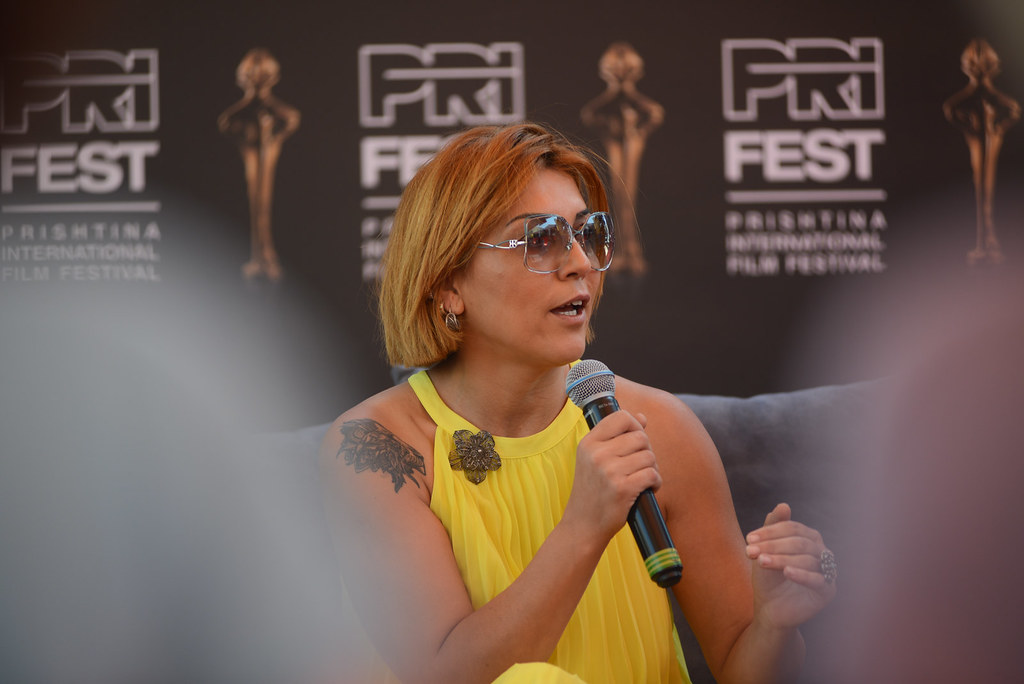 Vjosa Berisha, festival director and co-founder of PriFest and a film producer gave an overview of women's engagement in her opening remarks.
"Kosovo has very actively engaged women in the arts and culture field. While we have women leading main festivals in the country in film, music and theater, more specifically in the film industry they are very present and successful. Some of the great titles that have traveled A list festivals in Europe and world are directed by Kosovar women, and this proves the talent, creativity and willingness of these women to push boundaries even in a society that is patriarchal in essence. Kosovar women in culture have already positioned themselves as leaders but support for their work must increase to encourage them to move forward".
Actress Flutra Zymi stated that the cultural life in Kosovo is deeply rooted in the political spectrum, and both are connected in a way that is destroying the wellbeing of active women in this field in Kosovo.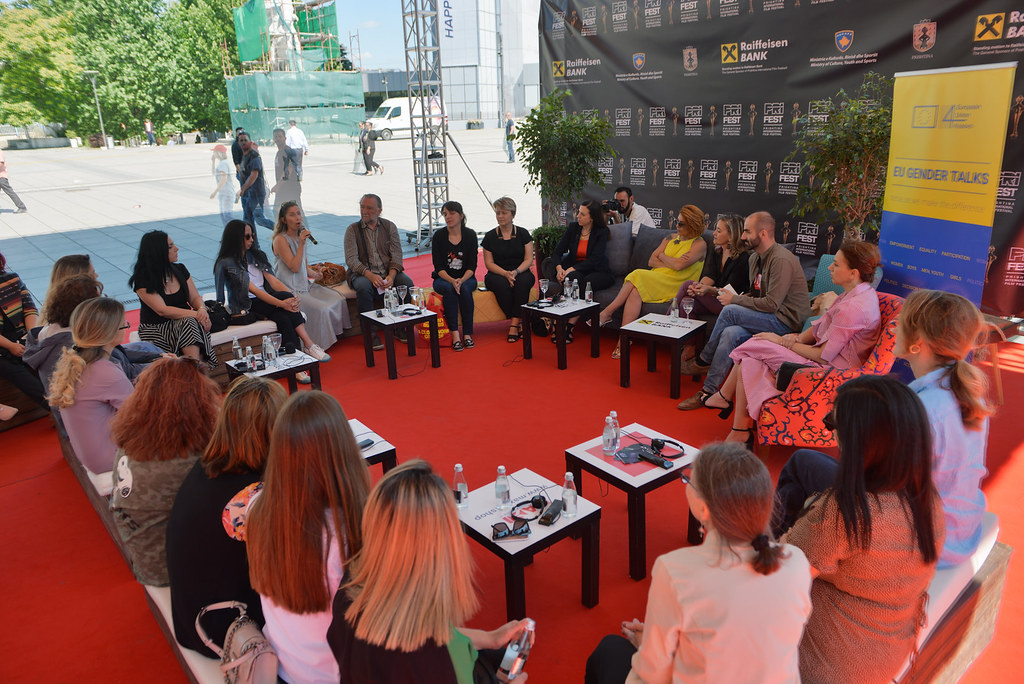 Reyes Charle, Gender Adviser from EUO/EUSR greeted all the participants by pointing that women in Kosovo should continue to mark their successful careers in culture and arts and overcome any boundary or obstacle there might come.
Zana Hoxha Krasniqi from FemArt and Rreze Kryeziu – lecturer at University of Pristina also joined the debate, a very fruitful one during a week of artistic events in the capital city.