On the 10 of September, Europe House in Pristina welcomed guest speaker Arta Istrefi – Jahja, a very successful woman who shared her story in front of a lively audience.
Istrefi, a former Chevening Scholarship recipient told the dos and dont's for the people who want to apply for this prestigious scholarship to study in England.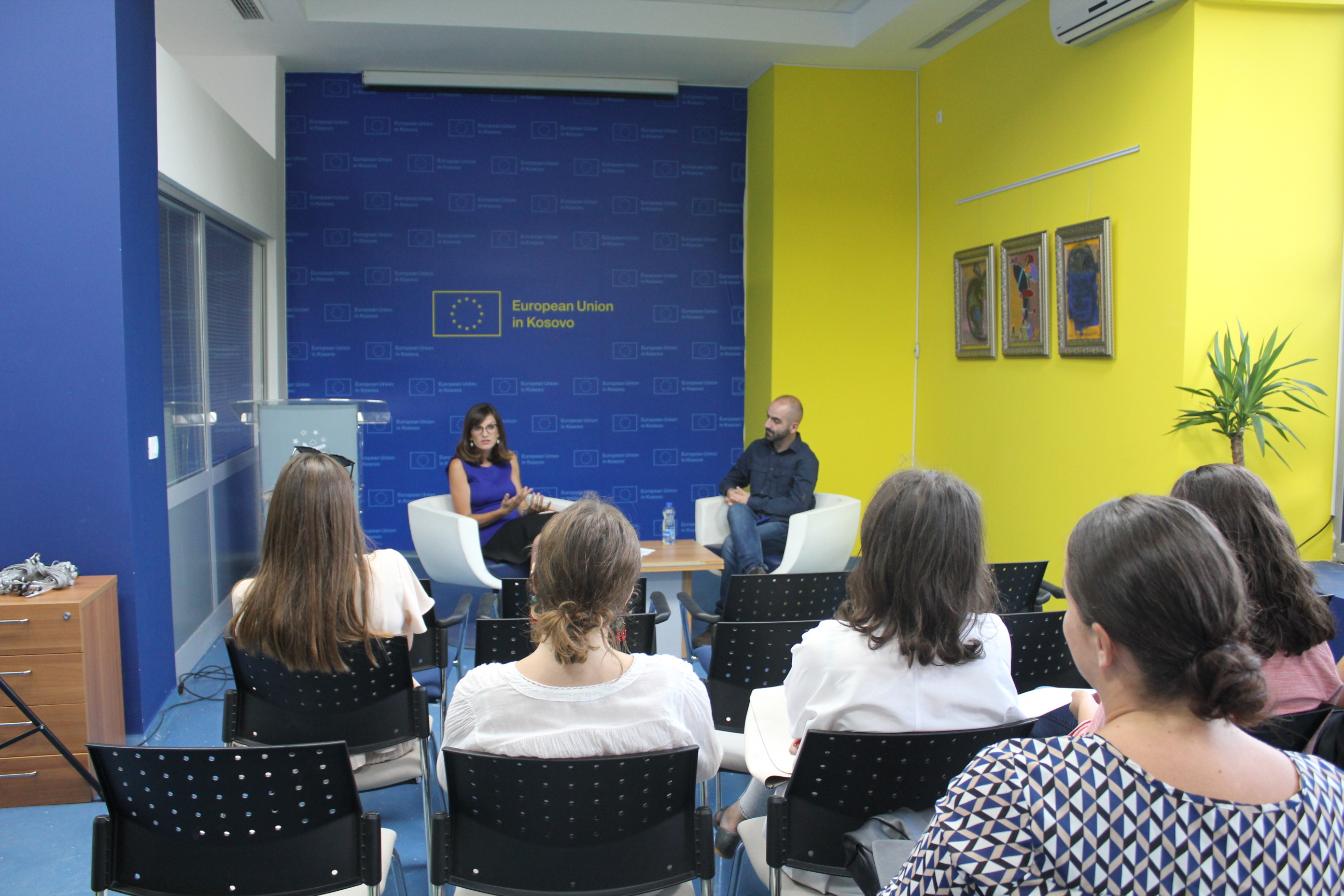 "It is a complicated process during the application but it is all worthy. The experience you go through during your studies changes your inner self and makes you understand and reflect upon situations that beforehand were trivial and not important" Istrefi told.
She studies at the University of Nottingham and upon her return she joined the USAID- funded EMPOWER private sector project, as a competitiveness specialist.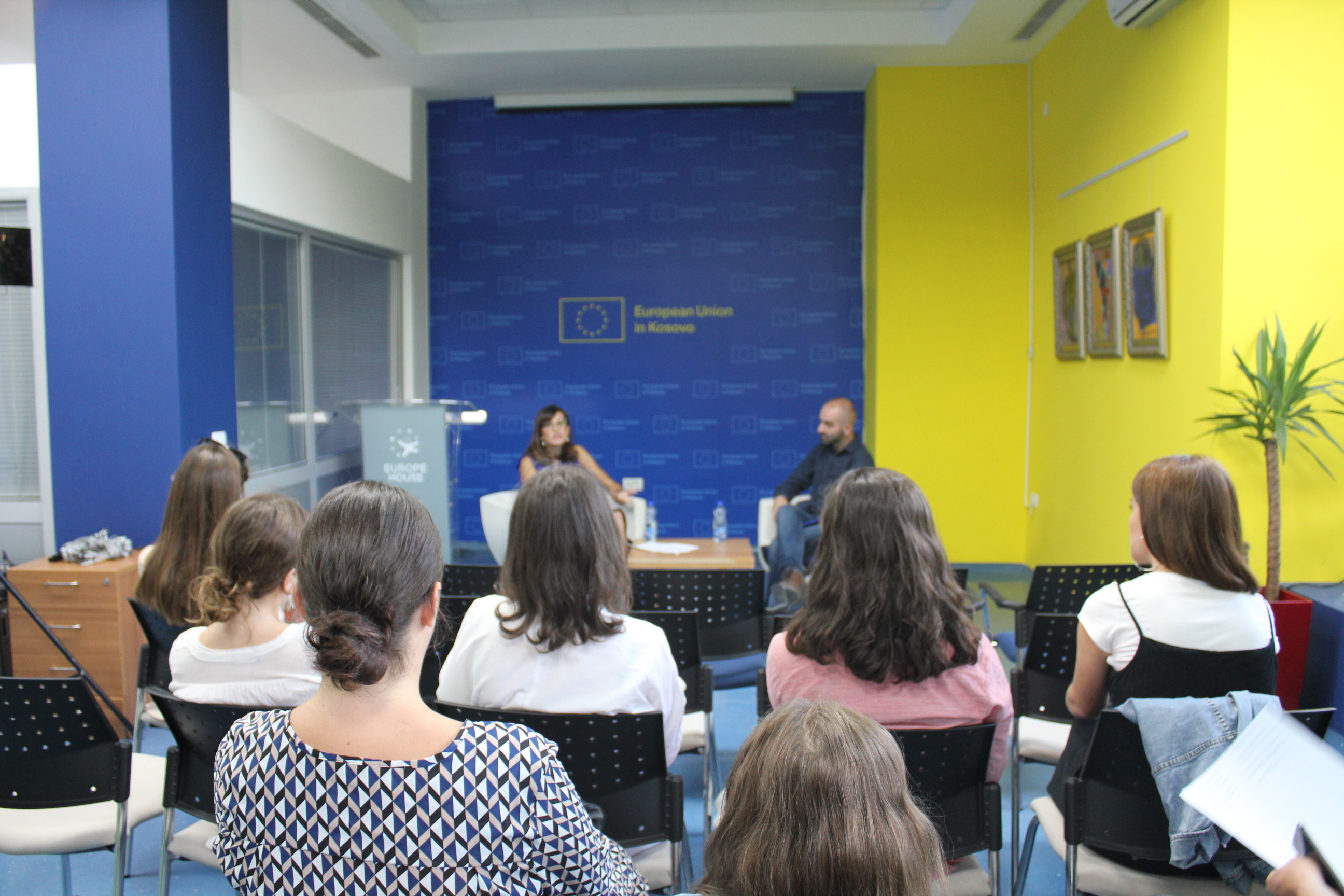 The audience had a lot of questions for Arta Istrefi, taking advice from her on how to successfully complete all the application documents and receive the scholarship.
This event was part of 'EU Inspirational Talks' organized every month in Europe House in Pristina and in Europe House in North Mitrovica.