Shqipe Breznica was the next guest in the framework of the 'EU inspirational talks', which this month are also part of the activities organised within the economy campaign '#LetsTalkEconomy'.
In discussion with Vjosa Berisha from Europe House, Breznica – an intelligent woman with a lot of experience working with the economic sector in Kosovo – shared her inspirational story with the audience in Pristina.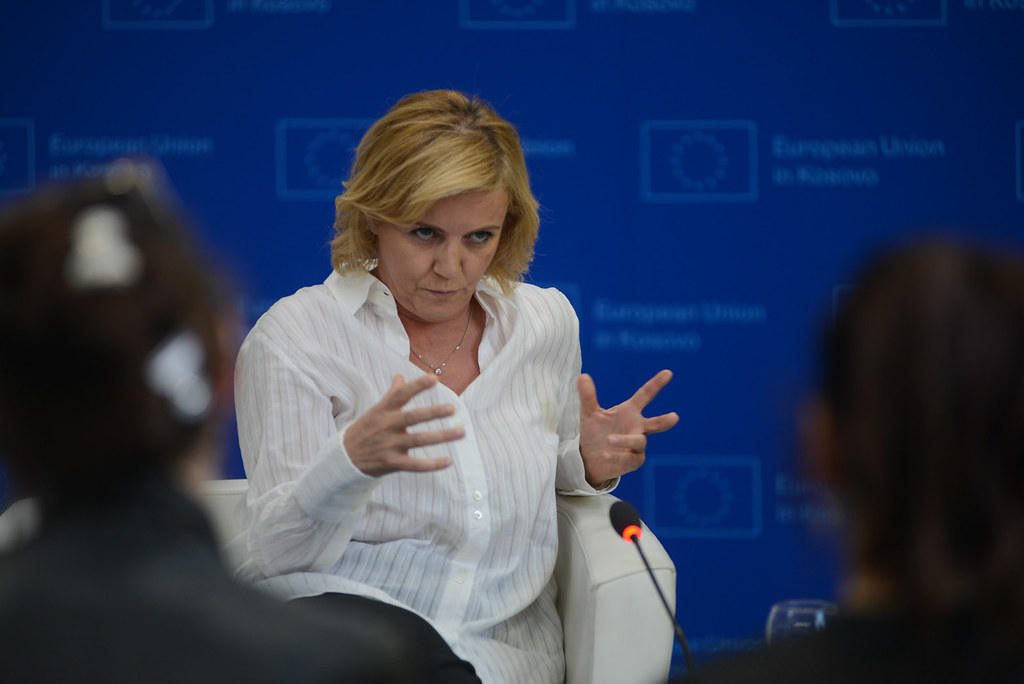 Shqipe works for Help Kosovo as a Programme Coordinator, supporting a project for micro-businesses in Kosovo.
Prior to joining Help, Shqipe worked as a Project Manager, mainly in women's leadership projects for international NGOs.
"I do believe that change in Kosovo can happen with hard work from each of us. The project in offering grants for micro-businesses came along at the right time in Kosovo, since after the war the priority was to strengthen human capital through trainings, and our project creates an opportunity for all the knowledge gained to be utilised in establishing businesses. The best part of the project is seeing the impact and results in a very short period of time," said Breznica.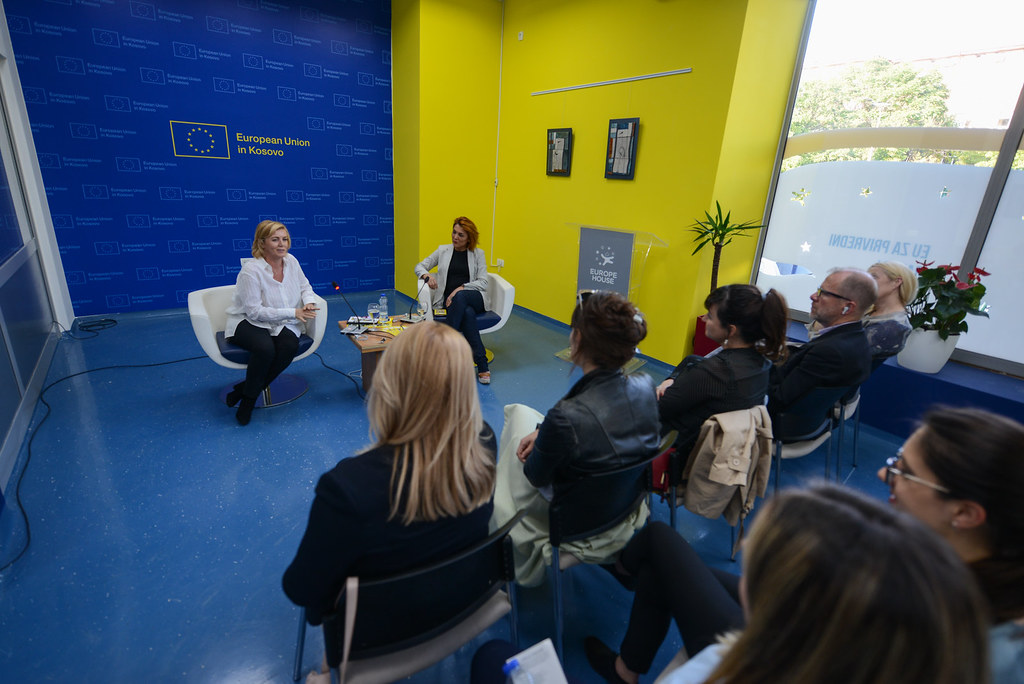 EU inspirational talks take place every month at the Europe House premises in Pristina and North Mitrovica, highlighting inspirational stories from people who have achieved remarkable things in different sectors in Kosovo.