Ulrika Richardson, UN Development Coordinator in Pristina, was the next guest speaker at the Europe House in Pristina.
On the 29th of January, Richardson was part of the 'EU Inspirational Talks', organized monthly at both Europe House's, in Pristina and North Mitrovica.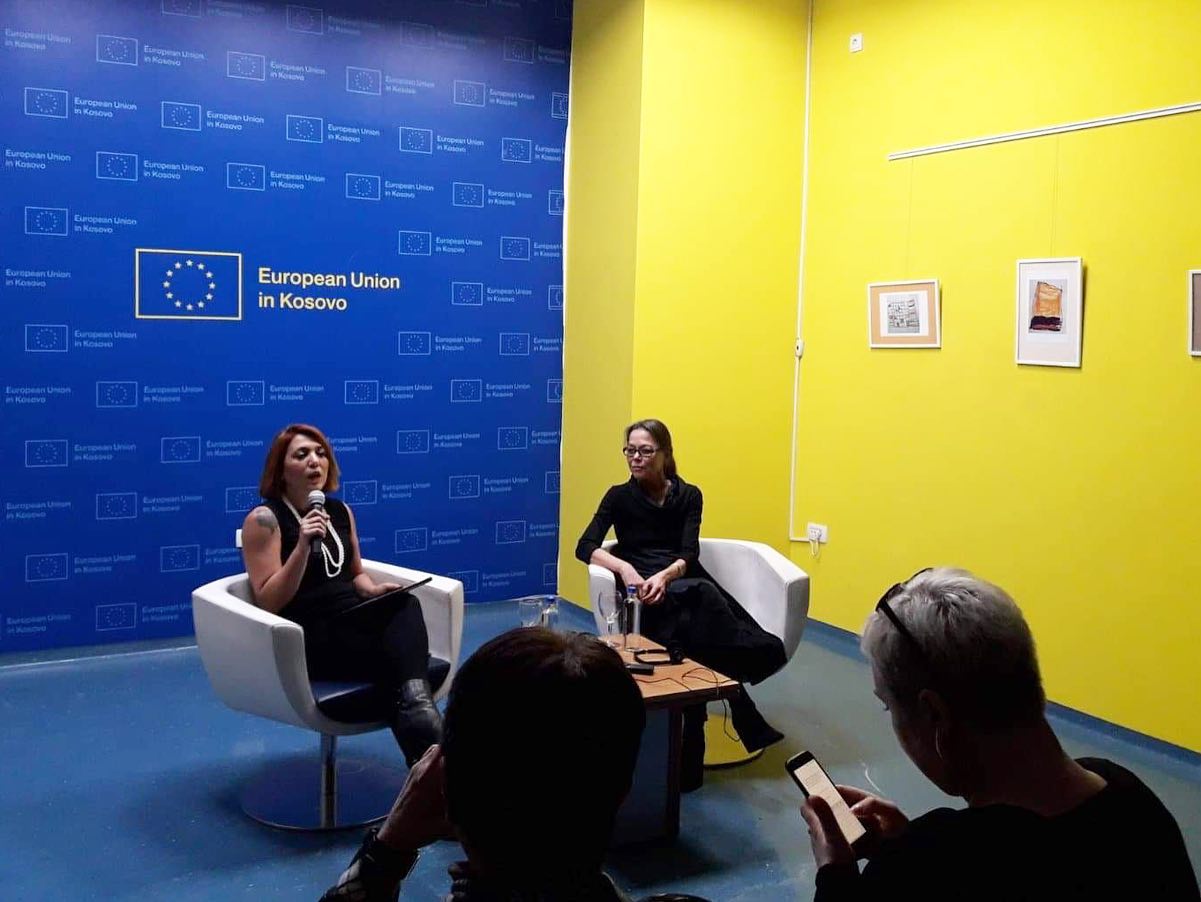 A great audience heard the stories of Richardson, a woman of many qualities who has brought upon UNKT in Kosovo a great amount of confidence, passion and successful endings.
Ulrika Richardson became the UN Development Coordinator in Pristina in April 2018 and she is responsible to lead the coordination of the work of the agencies that are members of the UNKT. Prior to coming to Pristina, Ulrika has a 25- year long career with the UN holding various leadership positions in countries ranging from Cuba, Gabon, Cote d'Ivoire, Cabo Verde and Turkey. Ulrika's professional life as a development practitioner, includes particular engagement in gender equality and women's rights questions but also social protection, social cohesion and environmental sustainability.
Prior to joining the United Nations in 1995, Ms. Richardson was Handling Officer for refugees with the Swedish Immigration Board (1993-1995) and during 1992, she was a field researcher with the Ministry of Economy in Guinea Bissau. Ulrika began her international career at the Sida representation in Guinea Bissau from 1985-86. She holds post graduate degrees in Development Economics at Gothenburg University and Social Psychology at Lund University both in Sweden and is fluent in English, French, Spanish and Portuguese. Ulrika is mother of Tor Richardson-Golinski, born 1994.