To mark the International Women's Day, the European Office in Kosovo in cooperation with EUSR representatives covering human rights issues, held an event at the Europe House in Pristina focused on women initiatives and their stories. The event featured a discussion with inspirational women, the launch of the publication 'Women and Covid-19: Stories that Matter' and the screening of a short video with stories of women entrepreneurs supported by the EU in Kosovo.
The Head of EU Office in Kosovo/EU Special Representative, Ambassador Tomas Szunyog, in his opening remarks stressed the EU's commitment and support to women and their initiatives.
"The EU regards gender equality a crucial strategic priority in Kosovo. In the last few years, the EU office in Kosovo has promoted diverse leadership by, among others, training women political representatives, promoting the vote for women and from women, funding women civil society organisations to inspire women front-runners at the municipal level, supporting women entrepreneurs, encouraging women artists, awarding women writers and assisting in the adaptation of Kosovo legislation to meet EU standards on gender equality and women's rights.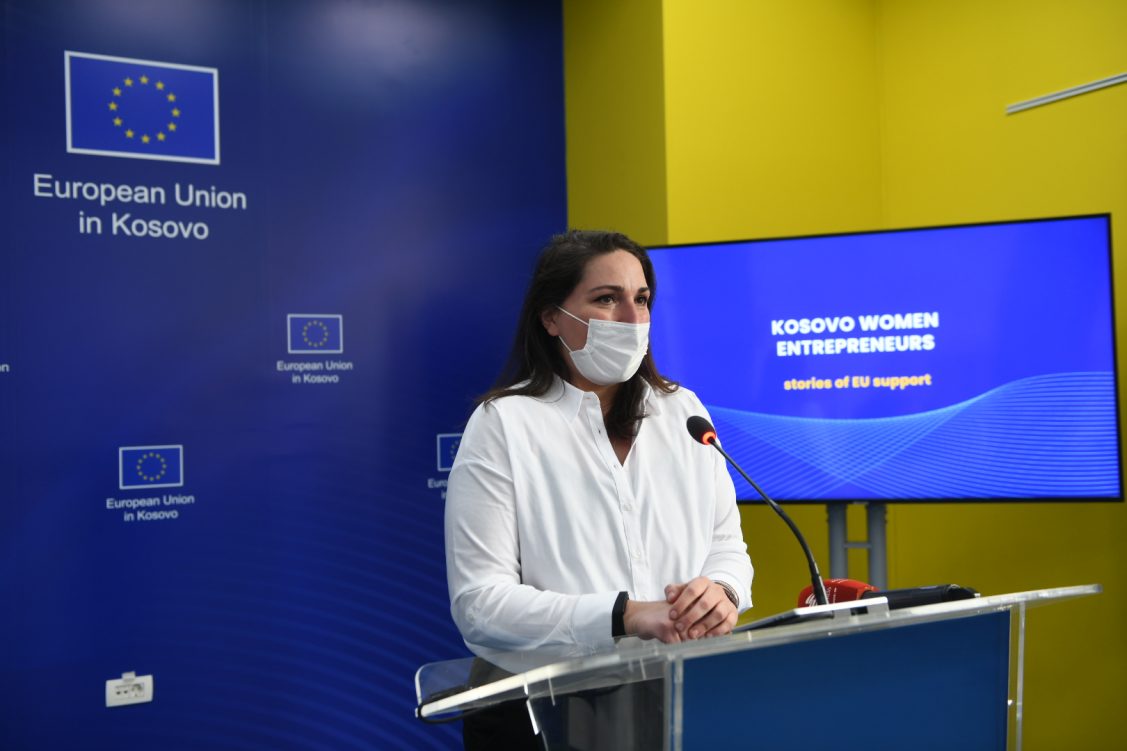 Arta Shehu Zajmi, Executive Director of LabBox and an EU grantee, spoke about her work and the way the EU grant supported her business. She added that her idea to become an entrepreneur and create two companies, came from the fact that she is a mother of three daughters, and she wanted her daughters and other kids to shape their future and prosperity through tech-knowledge. Further, Zajmi said that she feels very lucky to be chosen among many companies as an EU beneficiary.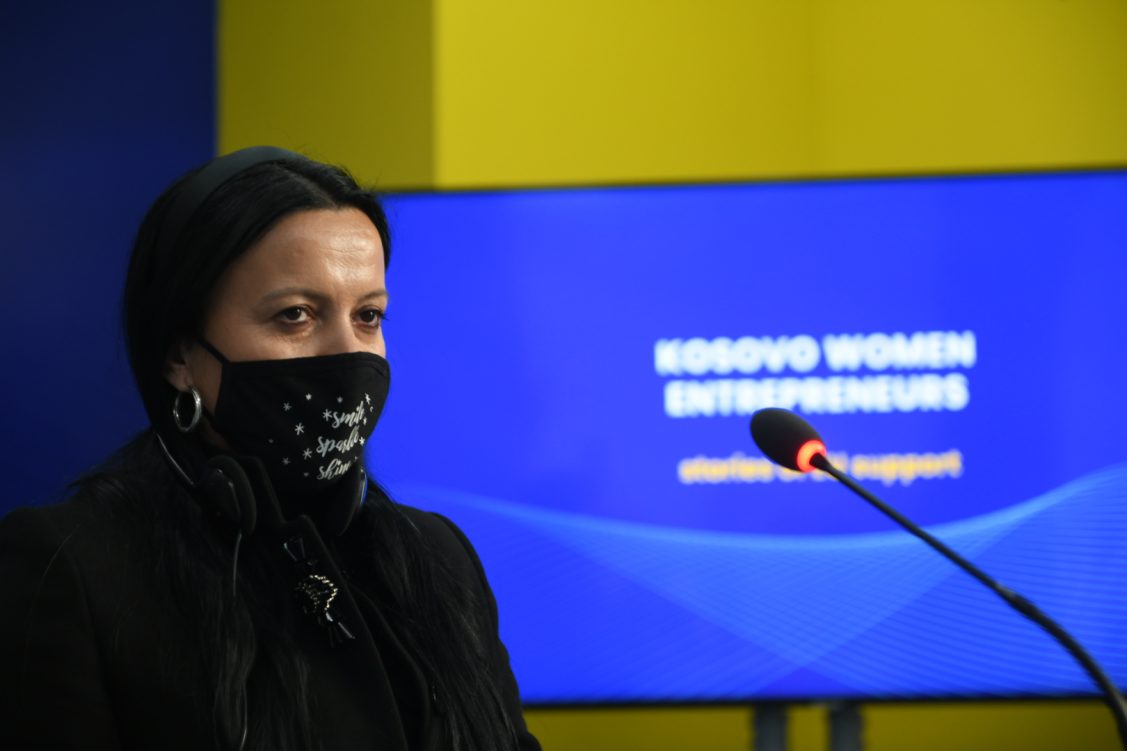 Another woman entrepreneur who runs a business and was a recipient of an EU grant, revealed her entrepreneurship experience, and the ways the grant has supported her business. Natasa Milicevic, executive director of Europa Company, expressed her gratitude for the support that EU has provided to her business, enabling her to increase the number of employees and the overall capacity production.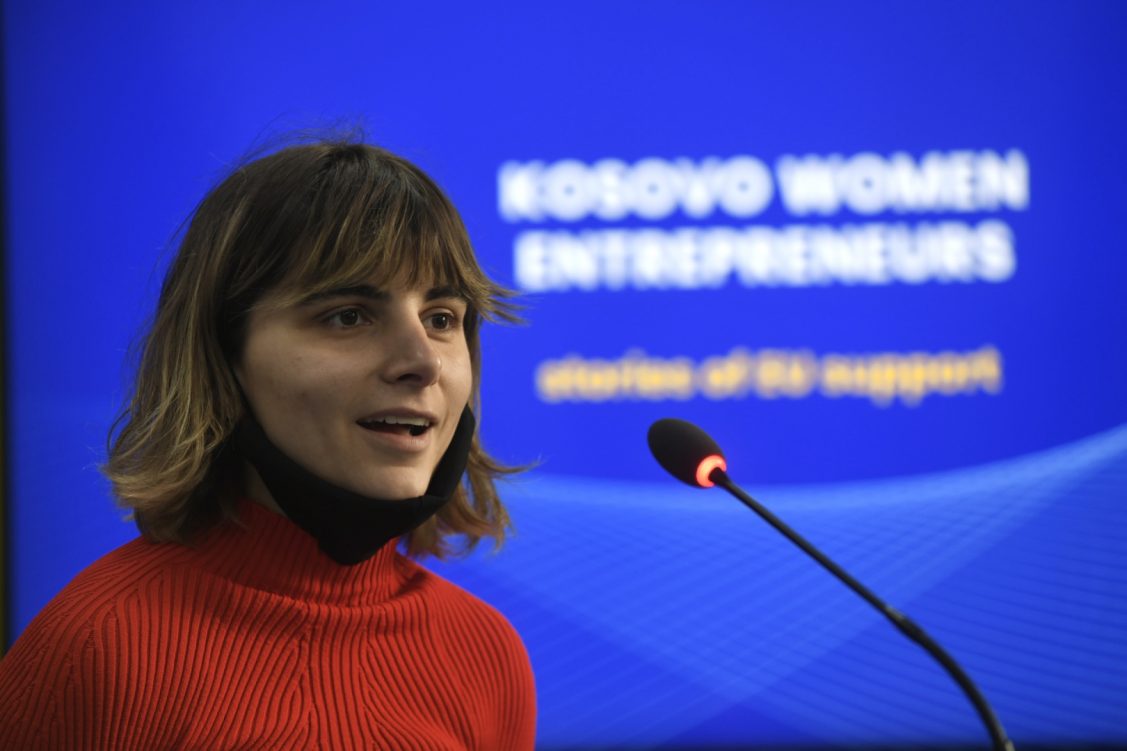 Valmira Rashiti from Kosova Women Network, congratulated all the winners of the competition "Covid19: Women and their stories", adding that her organization with the support of the EU is trying to make a change, by putting their attention to the most vulnerable women of Kosovo, as well as collaborating with women who are part of the upper hierarchy, and involving  them more in the decision making process in the parliament.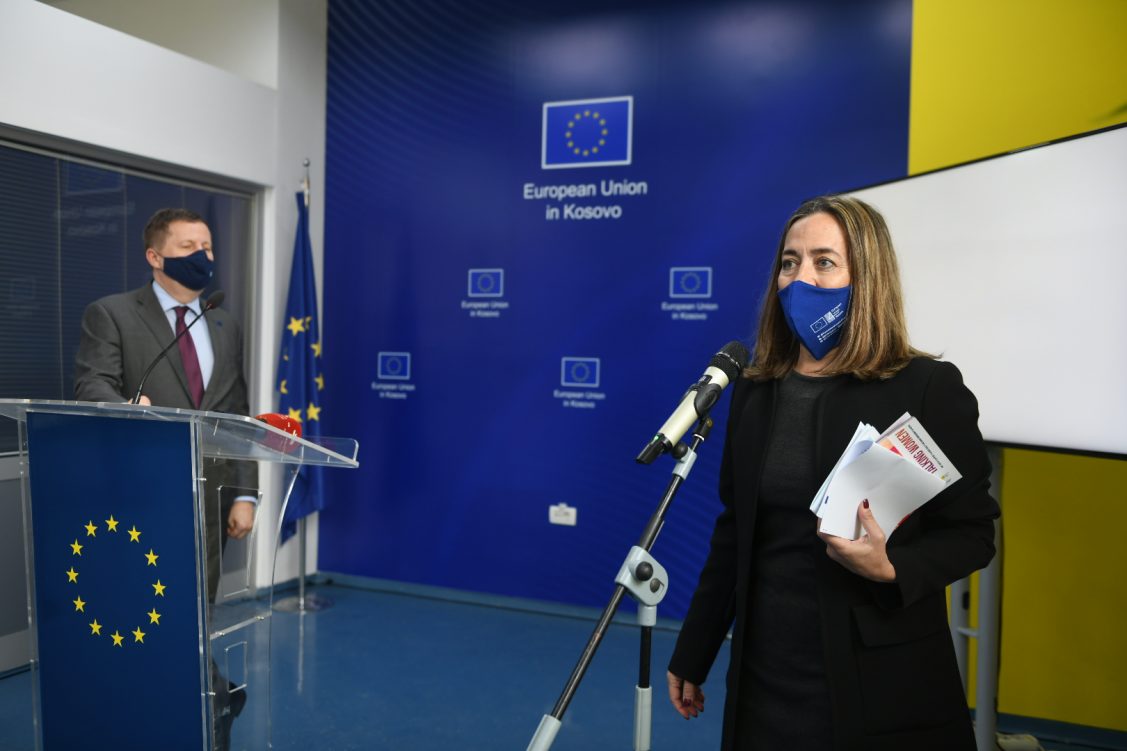 Reyes Charle, Gender advisor at EU Special representative presented the publication 'Women and Covid-19: Stories that matter', which is available for distribution at the Europe House as well as online in the following link.