The Europe House in North Mitrovica organized the EU thematic debate on Youth subculture with hip-hop artist Danilo Đurić -Londaneze and sociologist Ivan Baščarević. They talked about the main characteristics of subcultures in North Mitrovica, meaning here youth and activism through art and culture. The discussion evolved around subcultures in the former Yugoslavia, and how these changed over the course of time. The 70s were marked by mods, stoners and louts, the 80s by punks, Goths, metal-heads, hip-hoppers and football hooligans, and the 90s by rave culture.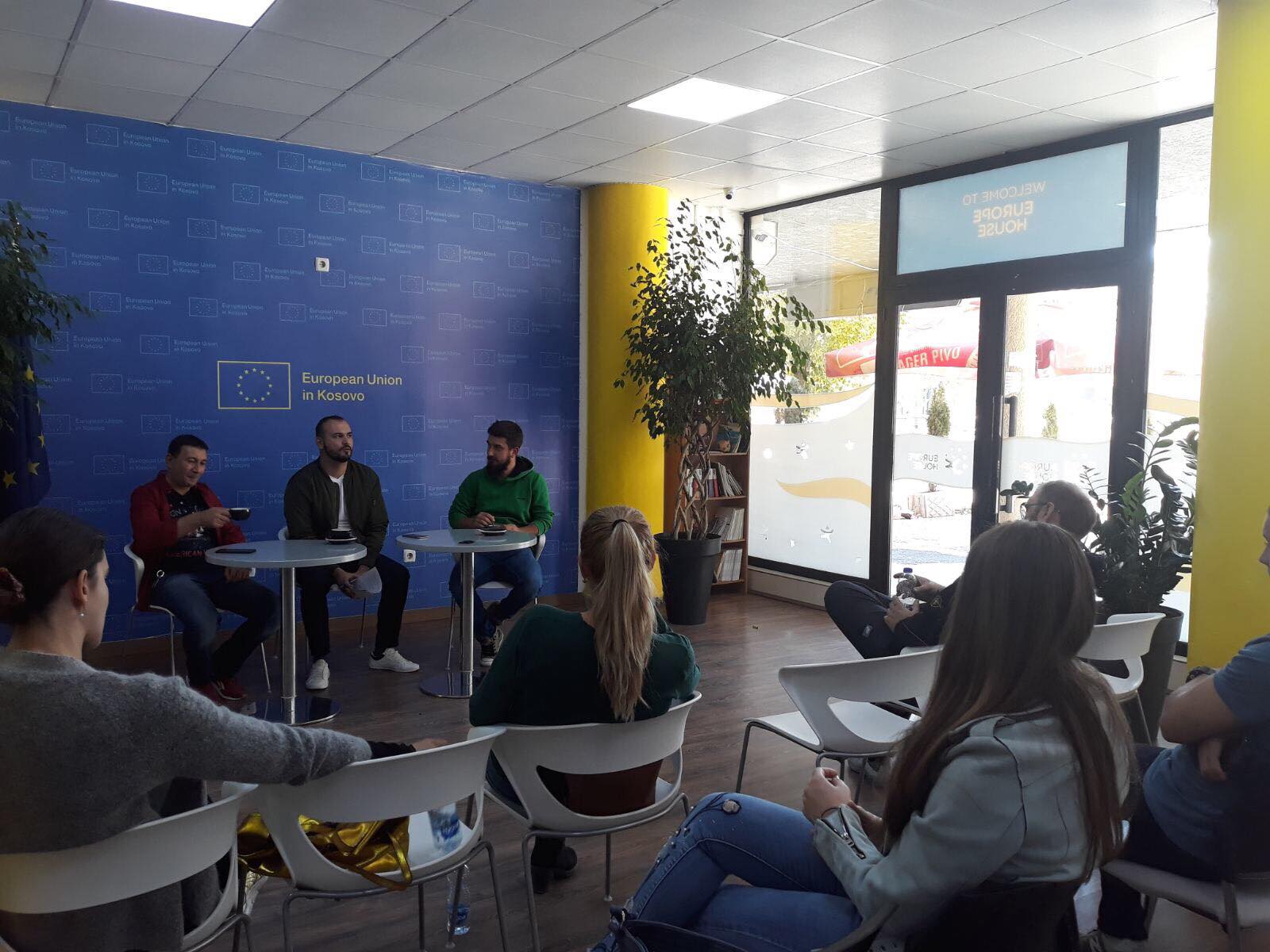 This lively discussion with the audience also focused on our guest, a twenty-five year old rap artist from Osojane, Istok Municipality, who has released one album and some singles to date.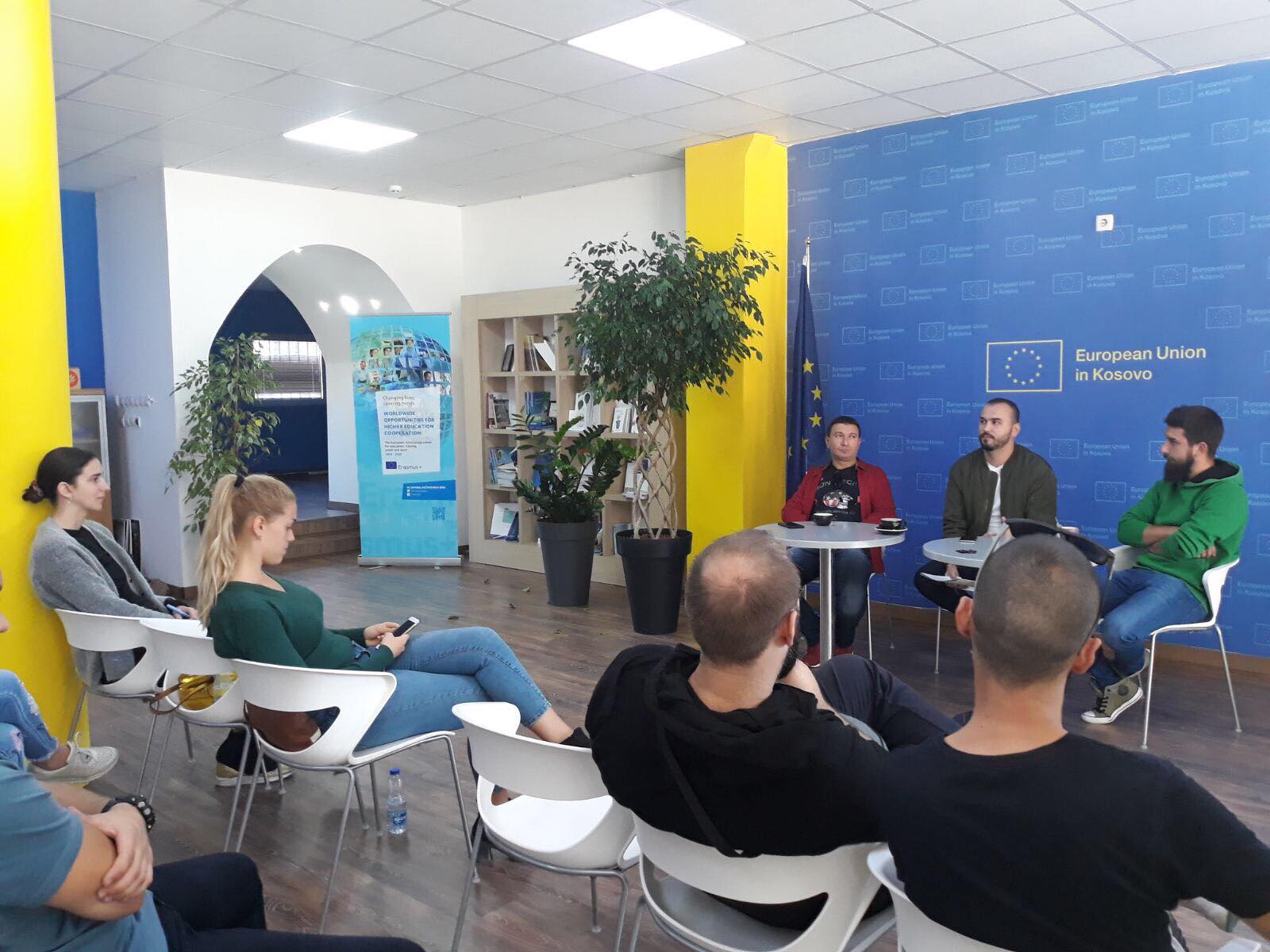 He has also performed in North Mitrovica, during sports and humanitarian projects, and has performed in public in Gorazdevac, Gracanica, as well as in major cities in central Serbia – Belgrade, Kraljevo and Kragujevac.