Even though we are living in uncanny times, EU Office in Kosovo and Europe House Kosovo will celebrate Europe Day 2020, this time online.
Being apart physically will not stop us from bringing to you the best cultural tapestry of Kosovo and Europe.
Beginning on the 9th of May and up until the 15th, a diverse program will follow in celebrating Europe values, culture, art and more than ever – helpfulness.
Attached you will find the complete program of the Europe Week 2020 online activities and events, which will be broadcasted via our Facebook Pages: European Union in Kosovo and Europe House.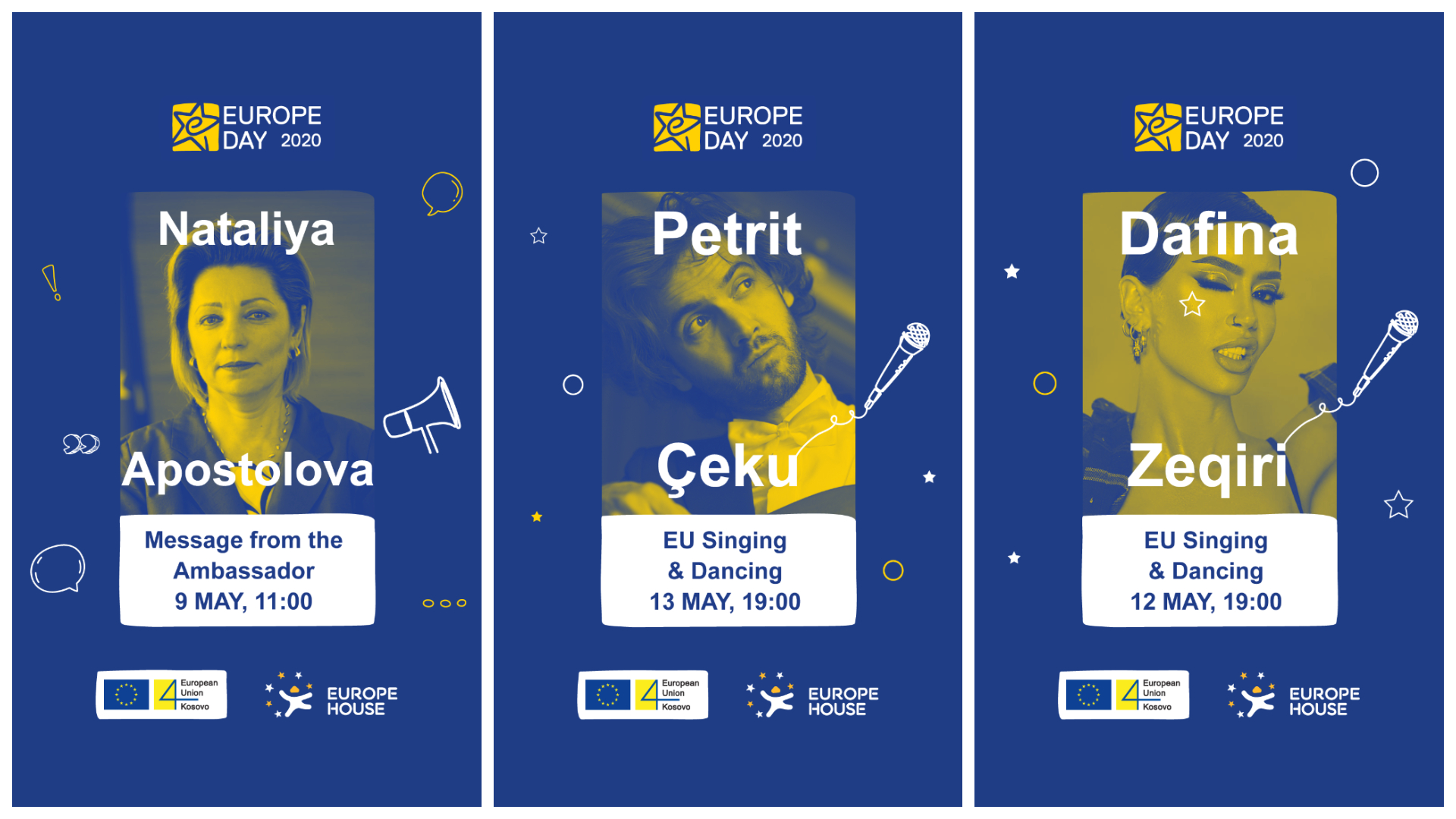 Some of the highlights:
9th of May
Message from the Ambassador                                               | 11:00
European of the Year Award                                                                | 15:00
EU Day Highlight: Duet of Arta Jashari and Piero Mazzoccheti | 19:00
10th of May
EU singing & dancing – Music performance by Sytë | 19:00
11th of May
Music performance by Andrra (Fatime Kosumi and Tara Nome Doyle) |  19:00
12th of May
EU for Science – Let's experiment! with Rona Karahoda | 14:00
EU singing & dancing – Music performance by Dafina Zeqiri | 19:00
13th of May
Inspirational Video Message by visual artist Sislej Xhafa | 16:00
14th of May
Let's create EU-KO Art! – Illustration workshop for children with Rasim Redžepagić | 14:00
15th of May
EU movie night! interview with the movie director & film screening | 20:30