Europe House Kosovo marked another year filled with numerous events, starting from exhibitions, master-classes, panel discussions, publications, informative articles and others. Compared to 2020 when the majority of the events were organized online due to the Covid-19 prevention measures, the arrival of the vaccines from #TeamEurope and other countries resulted in more relaxed measures against Covid-19. This meant that a considerable number of events were organized in person rather than online.
Speaking in numbers, Europe House Kosovo team managed to organize more than 70 events, with some of the most notable being: Europe Week activities, which among others included two concerts, street art/ painting of the stairs of Dragodan/Arberia neighbourhood of Pristina, an interactive quiz on EU knowledge and others. Meanwhile other notable events and campaigns were the European Film Festival Kosovo 2021; Jazz Concert organized on International Jazz Day; EU Climate Diplomacy Week, EU Support to Kosovo campaign and numerous other activities.
Arianit Dedi, Team Leader of the project says that 2021 was a challenging but a successful year for the Europe House Kosovo team.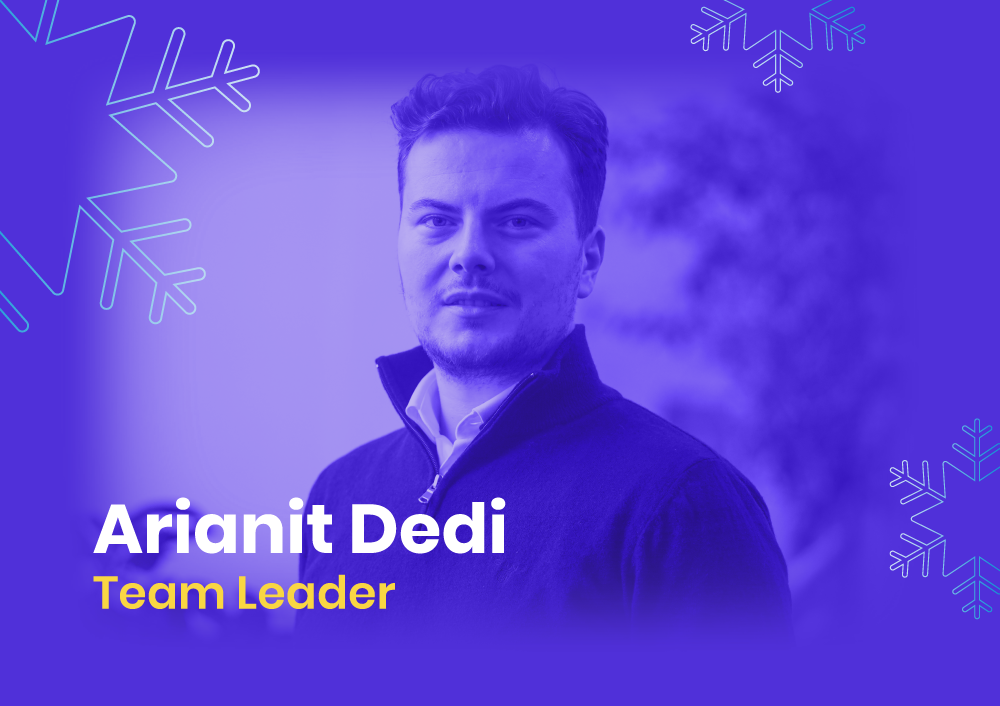 "Despite the pandemic, we managed to organize events that were attractive to people who responded with visits to our venues and to our social media channels. For 2022 my wish is to continue inspiring, motivating and bringing relevant information to our audiences, discovering new and innovative means of communicating with Kosovo's people while hopefully meeting more of them through physical events after an ease of COVID-19 measures" – says Dedi.
Ereza Vela, Deputy Team Leader of the project considers 2021 a fruitful year for Europe House Kosovo and looks forward to 2022.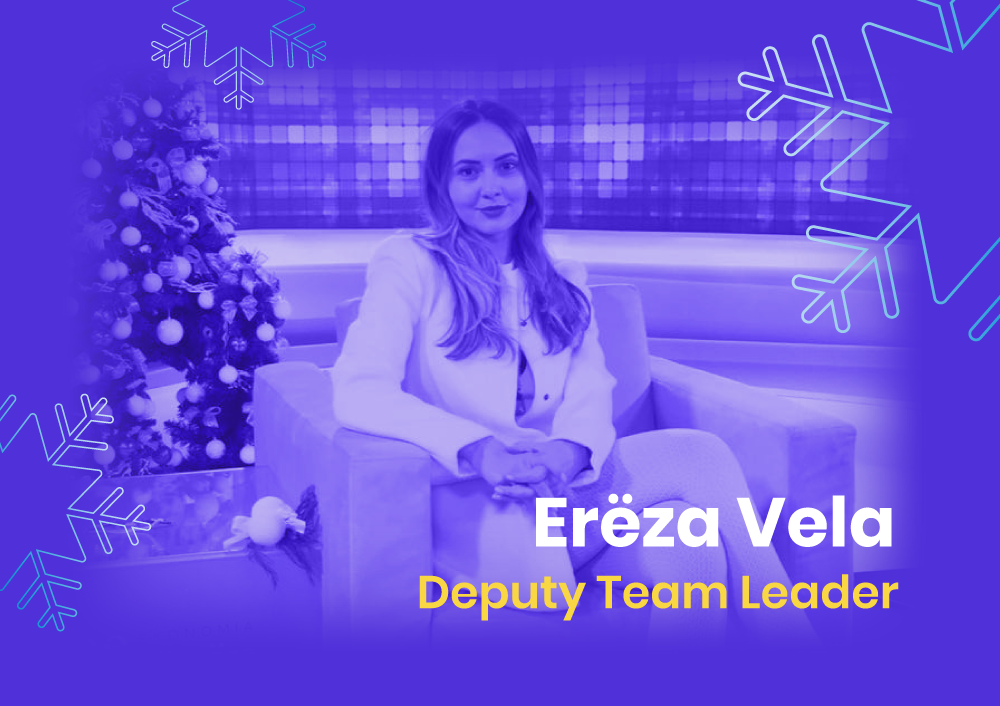 "We are proudly closing 2021 with more than 70 implemented events and by promising that 2022 will be the year of Europe House and its friends! Many exhibitions, discussions, art installations, movie and quiz nights, and a remarkable Europe Week, amongst others, are along the way! We hope to complement these great initiatives with the networking and socializing ingredients by moving from online to physical events and gatherings. Cheers to a great year ahead" – concludes Vela.
Meanwhile, Gentiana Shabani, responsible for the visual creative part of the project, says that she's looking forward to numerous activities and events in the upcoming year.
"As the creative/designer of Europe House Kosovo, I am especially looking forward to exploring and re-branding for the most anticipated project of the year – Europe Week, and activities which promote themes of gender equality and most significantly environment and sustainability."
Jovana Stojanovic-Timitojevic is responsible for the activities and day to day operations of Europe House in North Mitrovica.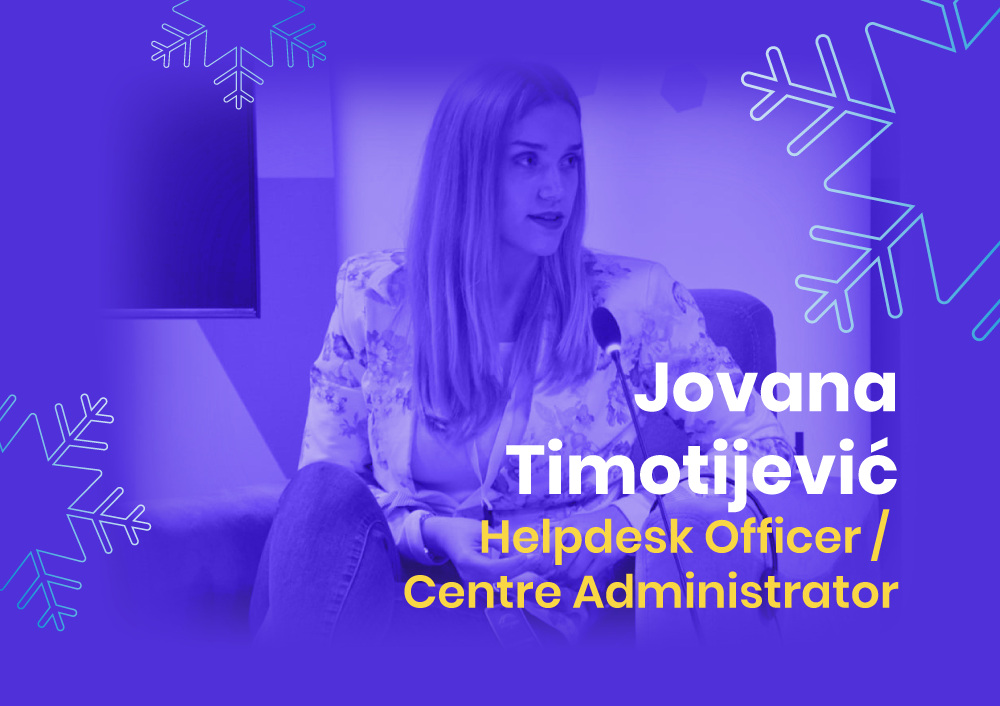 "As a Helpdesk Officer / Centre Administrator at the Europe House North Mitrovica, I look forward to new events that will engage young people and the community through activities that raise environmental awareness, create employment opportunities and develop employability skills for the labour market. I believe that with our small contributions and overcoming challenges, we can make the coming months significant."
From Europe House Kosovo team to all our readers, we wish you all a Happy New Year 2022!