Europe House Kosovo, held a press conference, where it provided information regarding the European Film Festival Kosovo 2021.
The European Film Festival is one of the most important events of European and world cinematography. With a tradition of 30 years, the festival is held annually and is supported by the European Union, while is organized and supervised by CineEuropa, the largest cinematographic convent in Europe.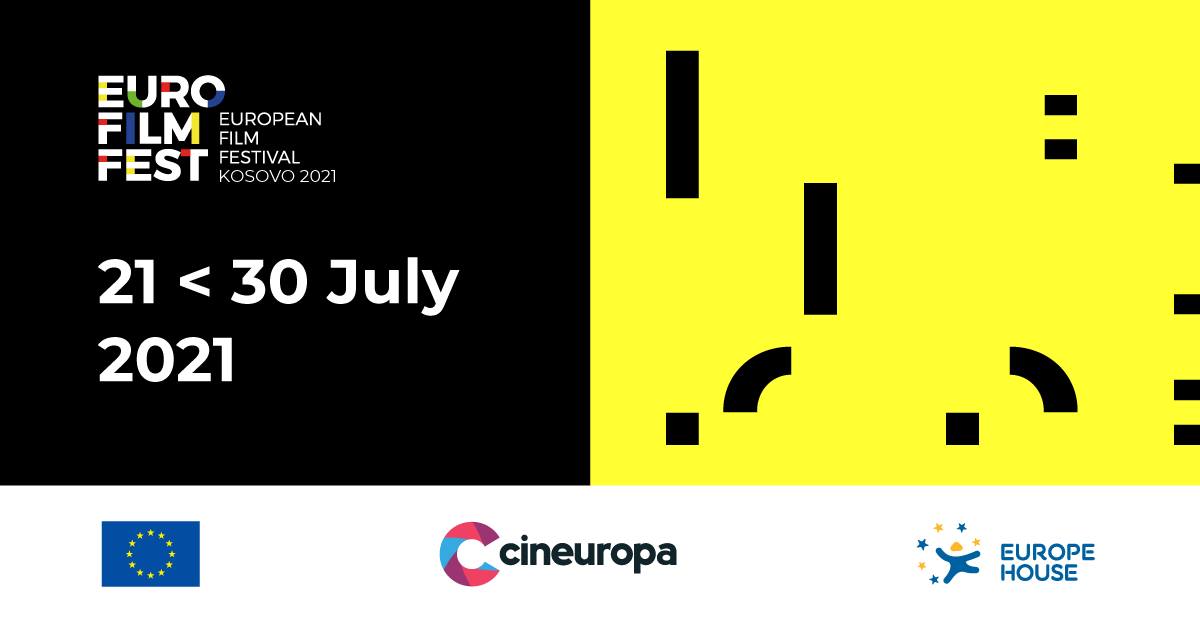 This edition is the third in a row in which Kosovo is joining this important cinematographic and cultural European event.
The special feature of this year's edition is that this year a short film competition will be organized, and awards and prizes will be given for the winners. Three awards will be given for: the best film, the best actor or actress, and the best director.
The festival's jury is made by: Lendita Zeqiraj – Director; Shpat Deda – Producer; Armend Smajli – Actor.
During a two week period, there will be 10 movie screenings of local producers participating in the competition, and 5 international ones from the European Film Festival platform.
Film screenings will take place at Europe House in Pristina, Europe House in North Mitrovica, and in the Open Air Cinema in Gjakova/ Đakovica, "Kinoarmata" in Pristina, as well as online film screening in the Europe House Kosovo Facebook page.
The local movies which will be screened, are listed below.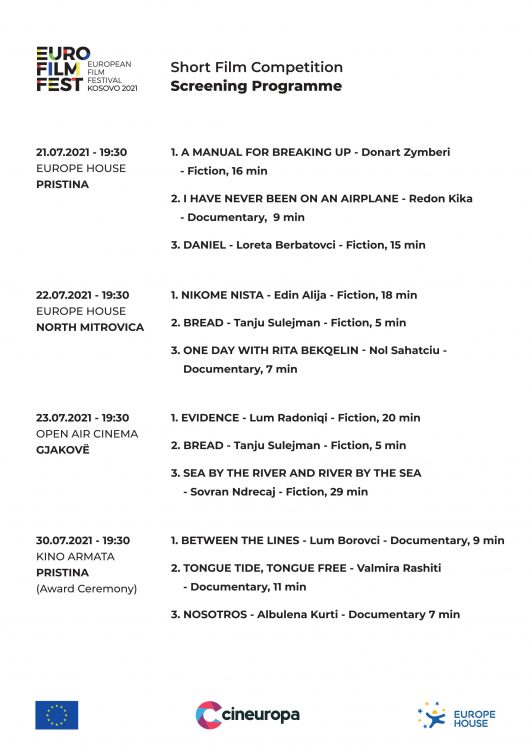 The opening of the festival will take place on 21st of July at Europe House Pristina, while the closing and award ceremony, on the 30th of July, at "Kinoarmata".
This Film Festival is supported by the European Union Office in Kosovo, and CineEuropa.