To honor amazing personalities who with their tireless work and active citizenship have contributed to the Kosovo society, on Europe Day, in the presence of EU member states Ambassadors to Kosovo, political representatives, religious leaders, and other distinguished guests, Ambassador Tomas Szunyog awarded the "Kosovo European of the Year 2022" award.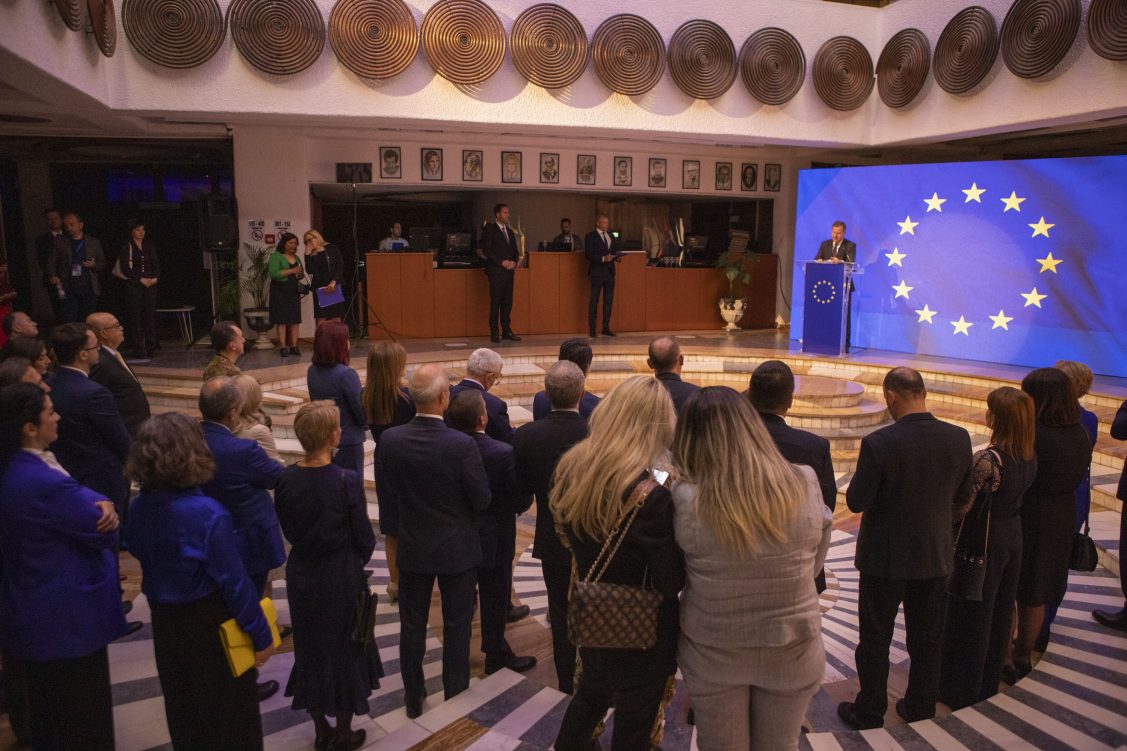 In a tight list, composed of amazing activists like Behare Bajraktari – founder of the BB Greeen Kosova; Fahrije Hoti – founder of the Agricultural Cooperative Krusha; Jovana Radosavljević – Director of the New Social Initiative (NSI); Samir Karahoda – Filmmaker; and Sebahate Hajdini – Director of the Down Syndrome Kosova (DSK), Ms. Fahrije Hoti received the European of the Year Award 2022, after receiving the highest number of votes (6400) from online voters.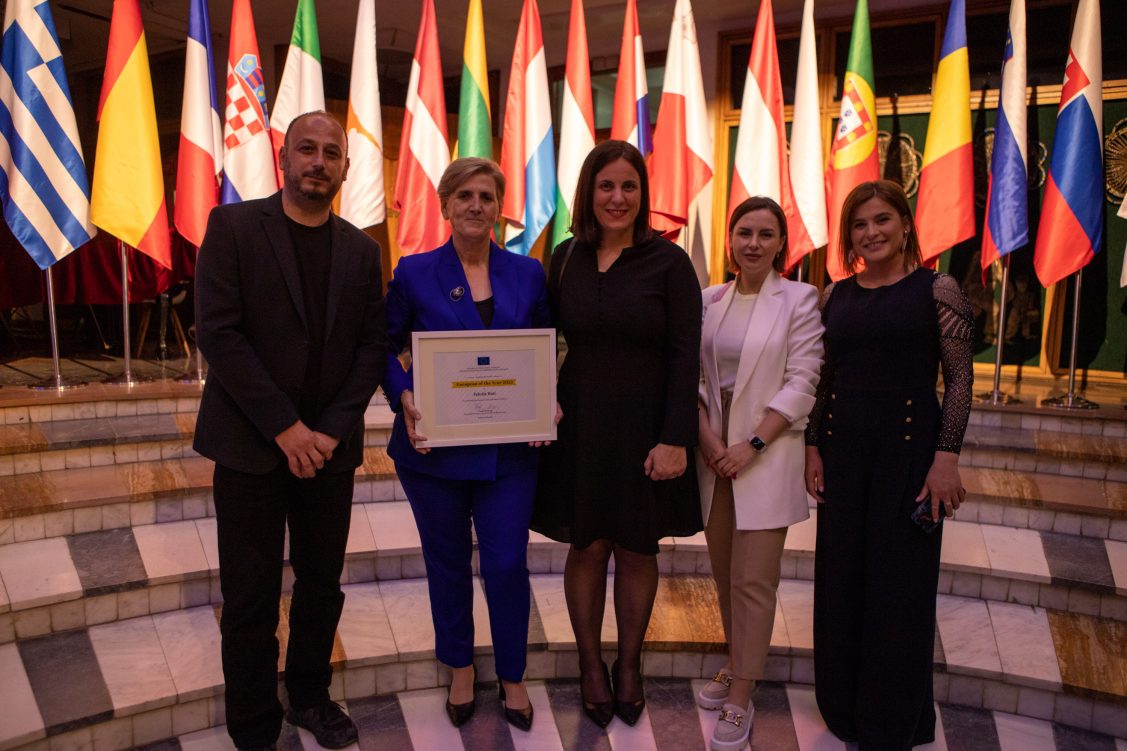 Ambassador Szunyog declared to be privileged on awarding this prize to Ms. Hoti and congratulated all the nominees for their amazing contribution to Kosovo society throughout the year.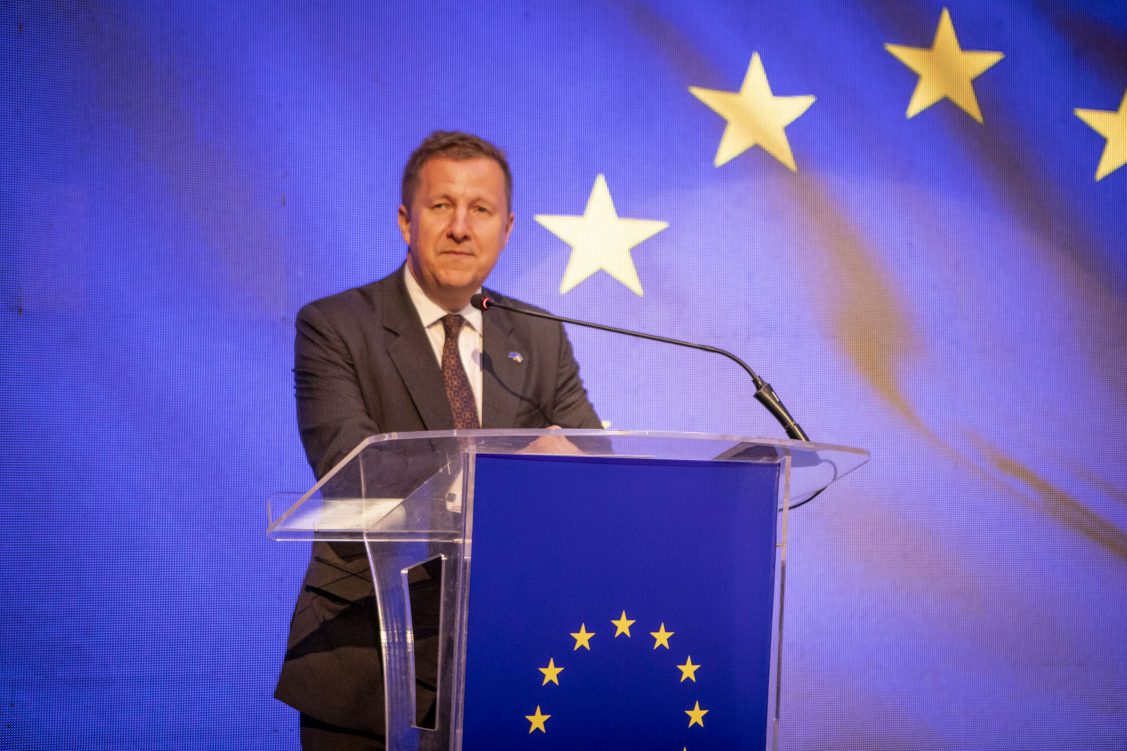 "By taking care of their society, they are directly supporting Kosovo on its European path and as such, they are all role models to be followed. I wish more people in Kosovo to follow in the footsteps of our current and previous winners and nominees of the 'European of the Year' award, and I hope that the award for Ms. Fahrije Hoti will help in this direction," – said Ambassador Szunyog.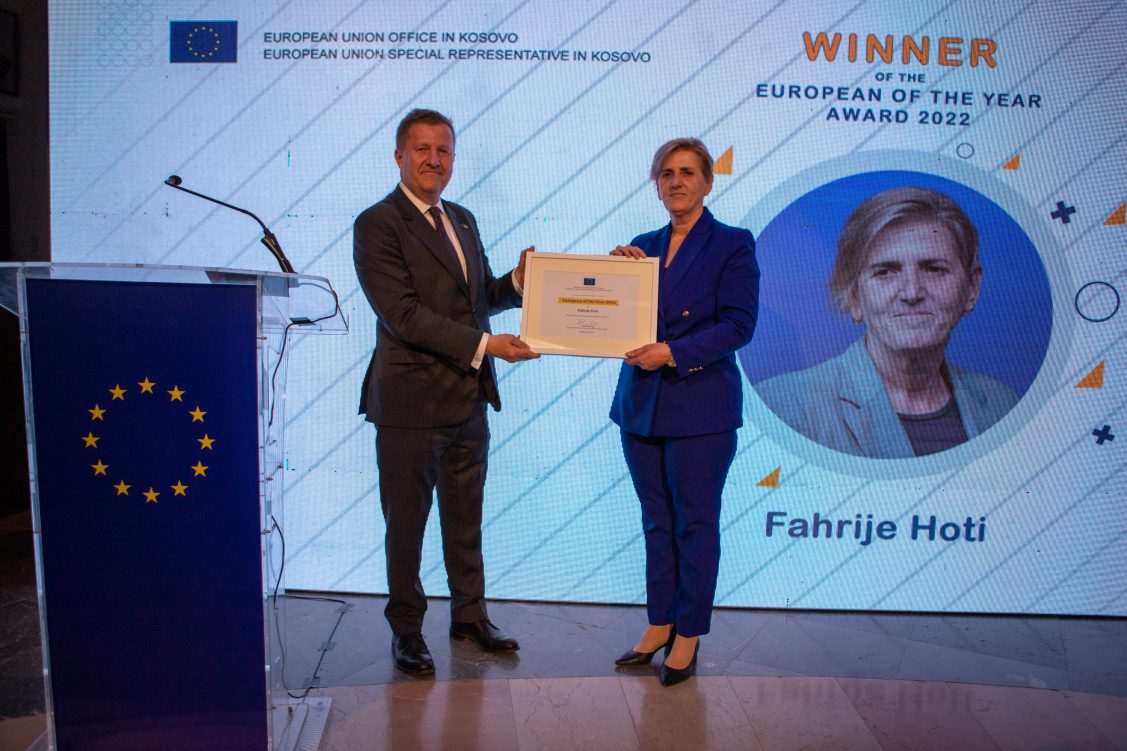 Meanwhile Ms. Hoti declared to feel privileged and honored to be chosen the European of the Year 2022, thanking all the voters that voted for her.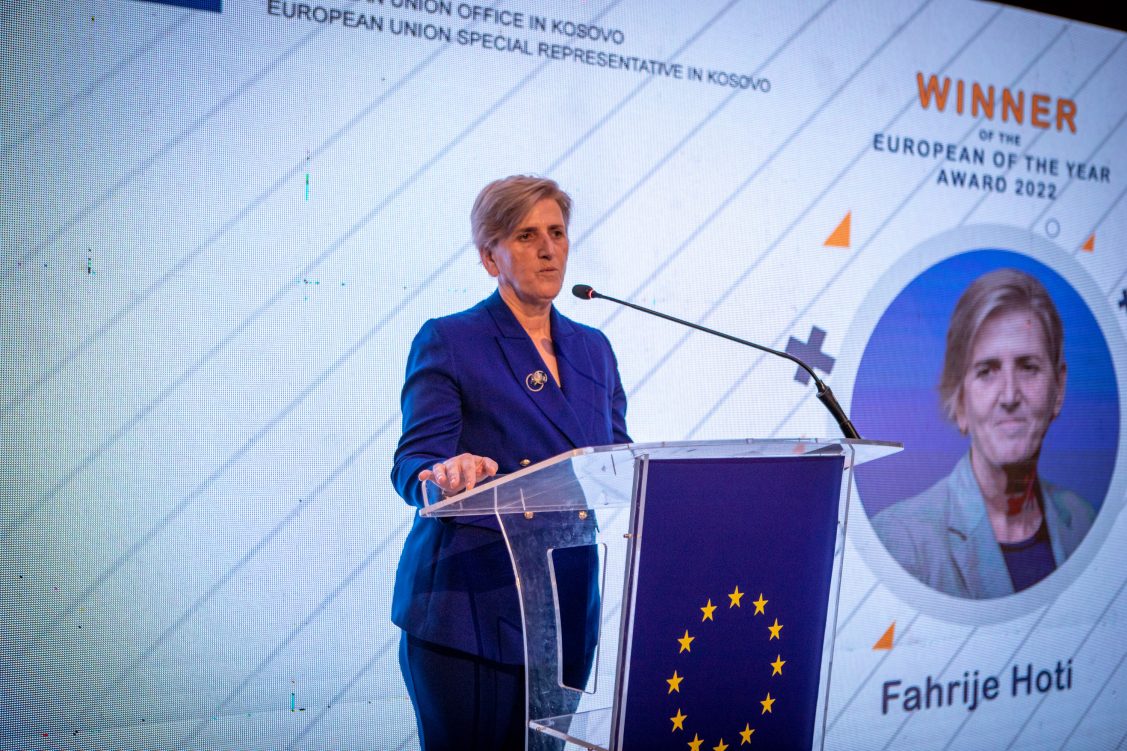 "This award is dedicated to all the women of Kosovo who lost their dear ones during the war. Their sacrifice and my sacrifice, was transformed into a success story since we did not think about pain and the past, but we focused our efforts on the future of our families" – declared Fahrije Hoti, "Kosovo European of the Year 2022."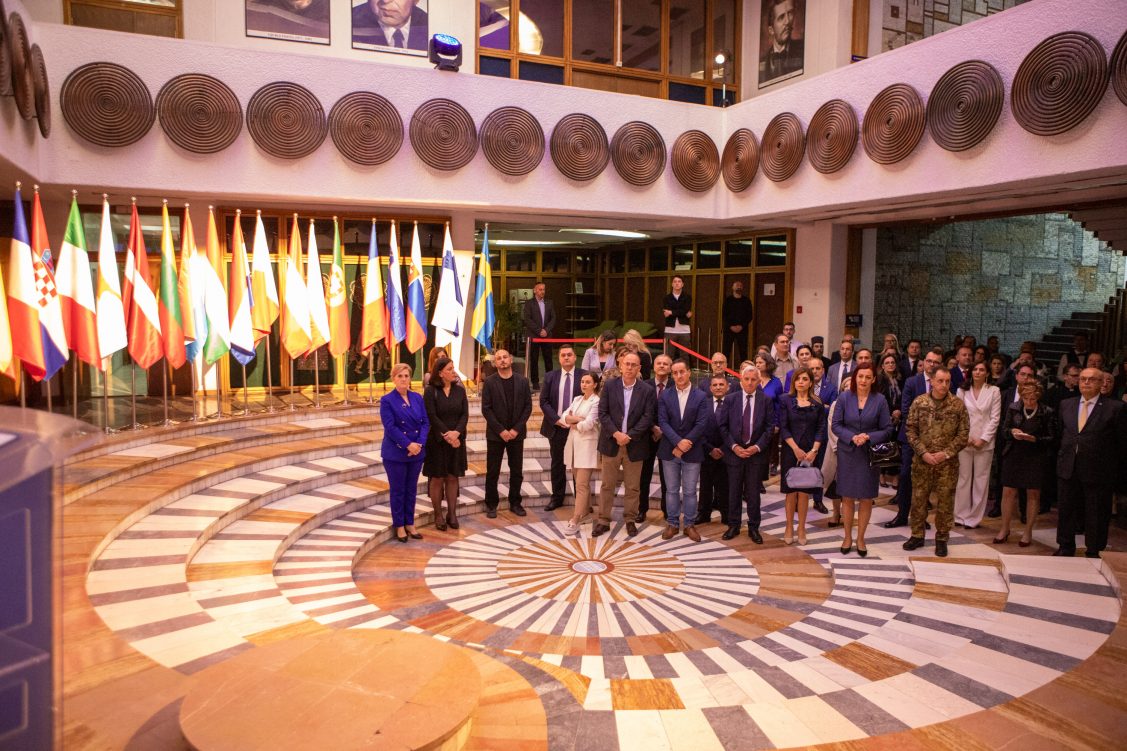 This prize is awarded annually by the EU Office in Kosovo/EU Special Representative, to promote the EU values.