"Goddesses", an exhibition by the sculptor Arjeta Miftari, opened today at the Europe House in Pristina. Each of these "Goddesses", placed on the white polyester circle, carries a message written on white paper, through which Miftari, the artist, presents Kosovo's 14-year journey towards the European Union. The common detail to each of the goddesses is the scarf they wear, which is also an inseparable accessory of the artist herself.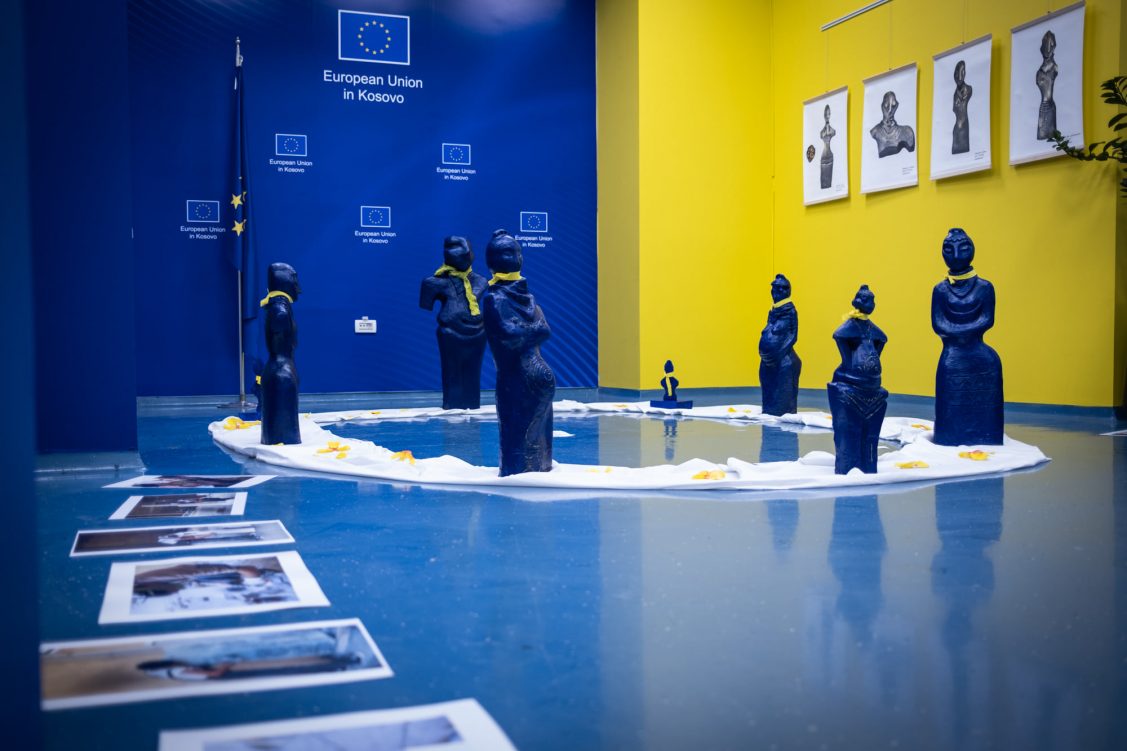 In addition to the sculptures, Miftari is also exhibiting 30 photos of herself engaged in the process of creating the goddesses in her gallery. The exhibition also includes the printed versions of the "goddesses".
The opening of such an exhibition has been a long-standing desire of Miftari. "Hard work will lead us into the European Union, because we are the ones who know best how to present our art, culture and values," Miftari says.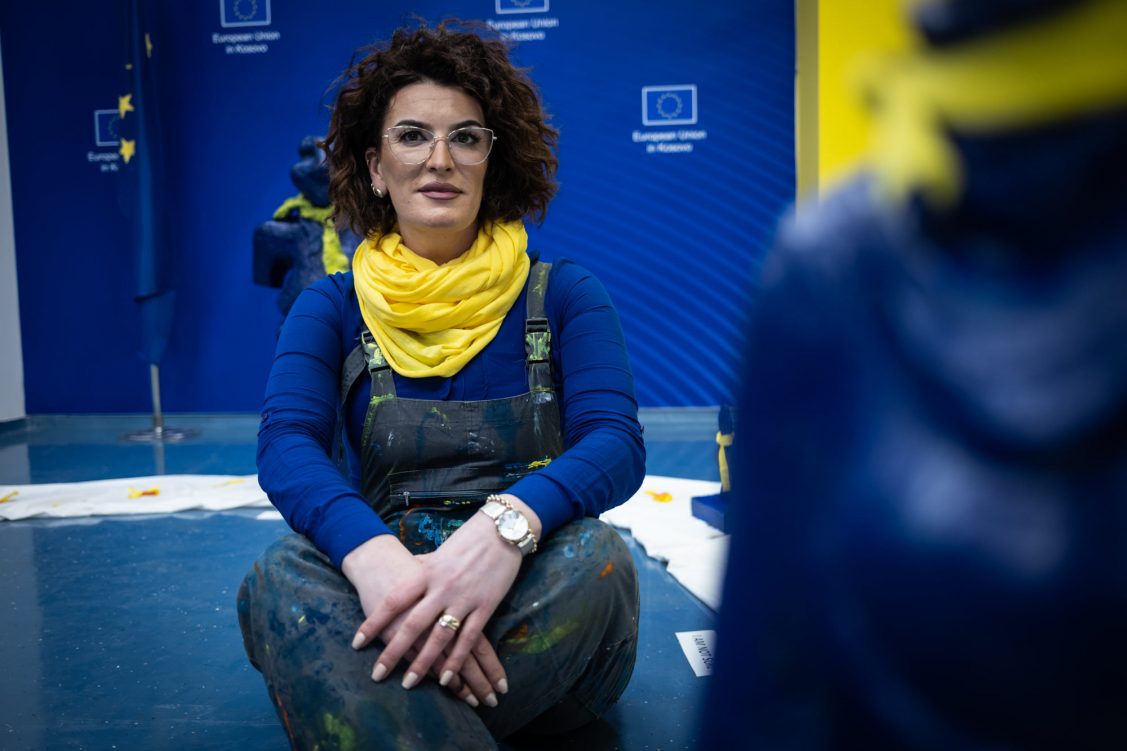 The exhibition remains open at the Europe House in Prishtina and you can pay a visit every working day, from 9:00 to 18:00.