Reconciliation between people has never been an easy process. Throughout human history, it has taken years, decades and centuries for people and societies to forget about the past and to move forward. Younger generations have always been the pioneers of positive change in the society, breaking the barriers and opening the doors for themselves and others around them to get to know people from different nationalities, religions, cultures, political beliefs and others, without prejudice.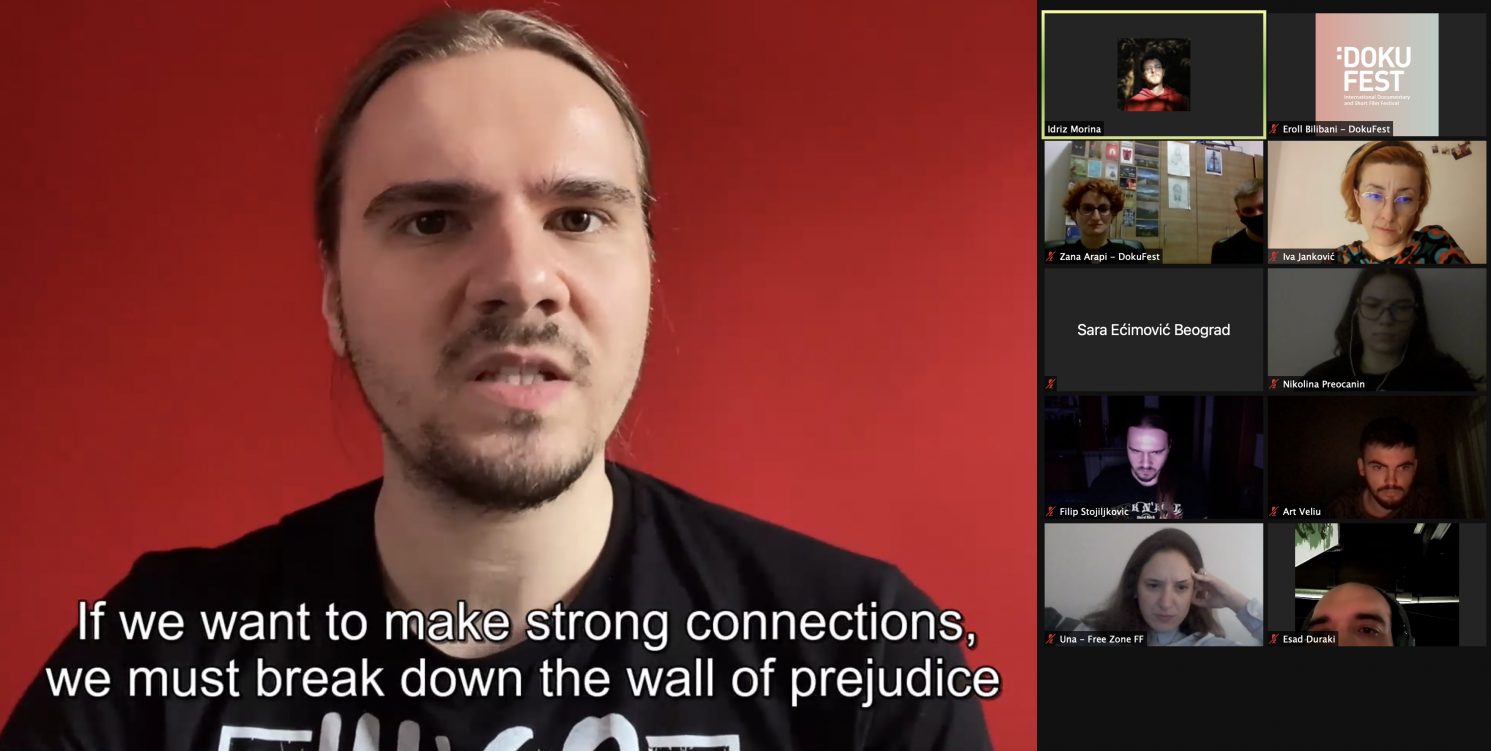 Starting from this point, the organizers of the most renowned documentary and short film festival in Kosovo and the region "DokuFest," in cooperation with Foundation Fund B92 (Belgrade) and Free Zone Film Festival (Belgrade), supported by the European Union in Kosovo came up with the idea of gathering the youth of Kosovo and Serbia in a cultural exchange program called "HOW DO I SEE YOU?" – with the goal of engaging them in a meaningful interpersonal exchange and cultural cooperation through videos produced, joint visits to cultural heritage sites, workshops, and other activities.
Eroll Bilibani, head of "DokuLab" at Dokufest explains: "The primary goal of the project is cultural and interpersonal exchange between the youth of Kosovo and Serbia, so that they will be able to know each other better, understanding more about their joint interests and problems growing up, and as a result built a better future for each other. To achieve this they will hold virtual as well as physical gatherings, after which they will be able to produce short artistic video-portraits of each other, deriving from personal insights, rather than from hate language and fake news built and fuelled from different interest groups through media narratives."
As in every other sphere, COVID-19 pandemic has had an impact on the project, as the first physical gathering of the participants had to change its form, and instead be held online. However, this change didn't prevent the participants from getting to know each other better and share their visual portraits with each other. During the first virtual meeting, two participants Hatixhe Misini and Nikolina Preocanin describing each other through artistic video projects produced by them.
Nikolina Preocanin's audio-video portreit of Hatixhe Misini
Hatixhe Misini's audio-video portreit of Nikolina Preocanin
The project foresees other activities as well. The second gathering (camp) will be a physical one and will be held in June. The participants aged 18-25 years old from Kosovo and Serbia will have the opportunity to get together for one week in camp in Serbia and to create audio-visual portraits of each other. . Their work will be exposed at DokuFest's film festival jubilee edition, on August 2021, in Prizren; as well as in Belgrade, during the 17th edition of the Free Zone festival, held in November 2021.