Krenare Rugova was the next guest speaker at Europe House, being part of the 'EU Inspirational Talks' we organize each month in Pristina and North Mitrovica.
In front of the audience, Rugova unfolded her story by pinpointing on different parts of her journey as a designer, having to overcome obstacles when returning to Kosovo where she founded her own label.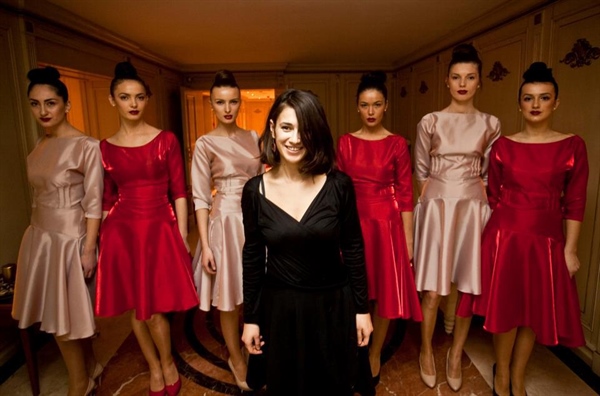 KRENARERUGOVA is the eponymous label found in 2003 by Krenare Rugova, a graduate of the renowned Parsons School of Design in New York.
During her studies she spent one year in Parsons' School of Design & Art in Paris where she was awarded with the Susan Rooke Silver Thimble Award at the year-end Fashion Critics' Award Show in 2001. Upon completing her education, Rugova returned to her home country, Kosovo, and established her clothing design company.
Over the course of over fifteen years she has established a distinguished style characterized by the application of unique cutting techniques often inspired by a fusion of natural and architectural forms that bring out new shapes and tastes.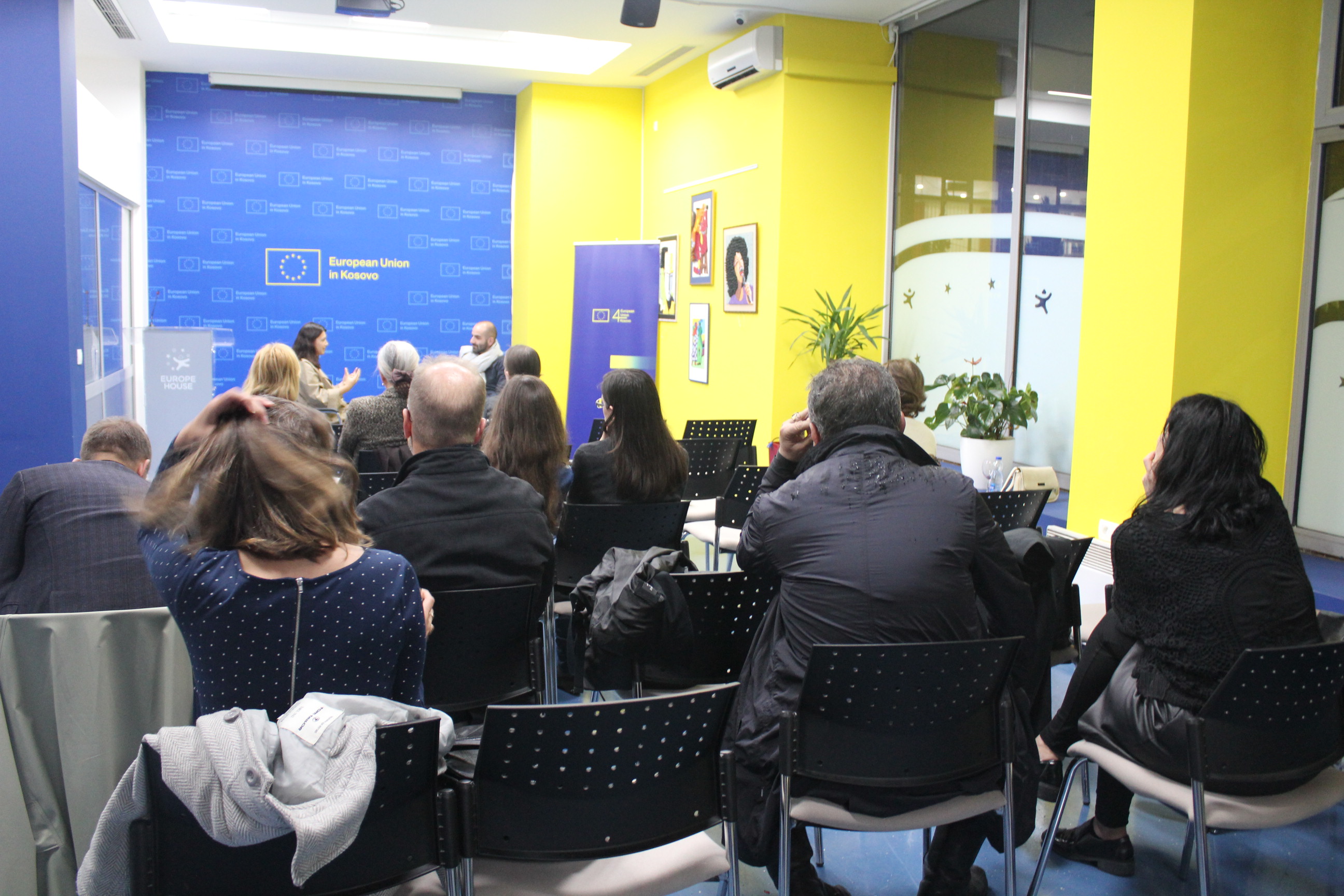 "Every woman wearing my clothes today, is a strong and independent woman who has something of my own personality attached to her clothes. There have been many times I encountered obstacles but my motivation has always won me over" said Rugova during the inspirational talk.
To date Rugova has presented several collections that were very well received both locally and internationally.
Last week she presented her new collection, both in Kosovo and in Macedonia during Skopje Fashion Week.
In addition to running her clothing label, Rugova currently holds the position of Head of Fashion Design Department at AAB University in Prishtina, Kosovo.