This year's Pride Parade was organized in a form like never before due to the situation created by COVID-19. Under very difficult conditions, we continued the tradition of being visible by expressing our strong demands for the rights of LGBTI people in Kosovo. This year's slogan showed our insistence for marriage equality, which is guaranteed by the constitution. This parade conveyed a strong message to LGBTI+ people and the citizens of Kosovo. Through this parade, and this demand, we have pledged to be committed to the movement until true equality, and we have shown that we will not continue to be satisfied with half-justice, half-law and half-commitment from relevant institutions.
Yes, I want! was this parade[s demand, as a need to accept the proposal, as a demand for equality, and as an insistence for the right we are entitled to under the constitution.
Although this year we had no Pride Week, and Pride Month was unlike any other year, our one-day parade was sufficient for our demand to be manifested by LGBTI+ persons in Kosovo, with support from embassies, the municipality of Prishtina, various donors, and civil society organizations.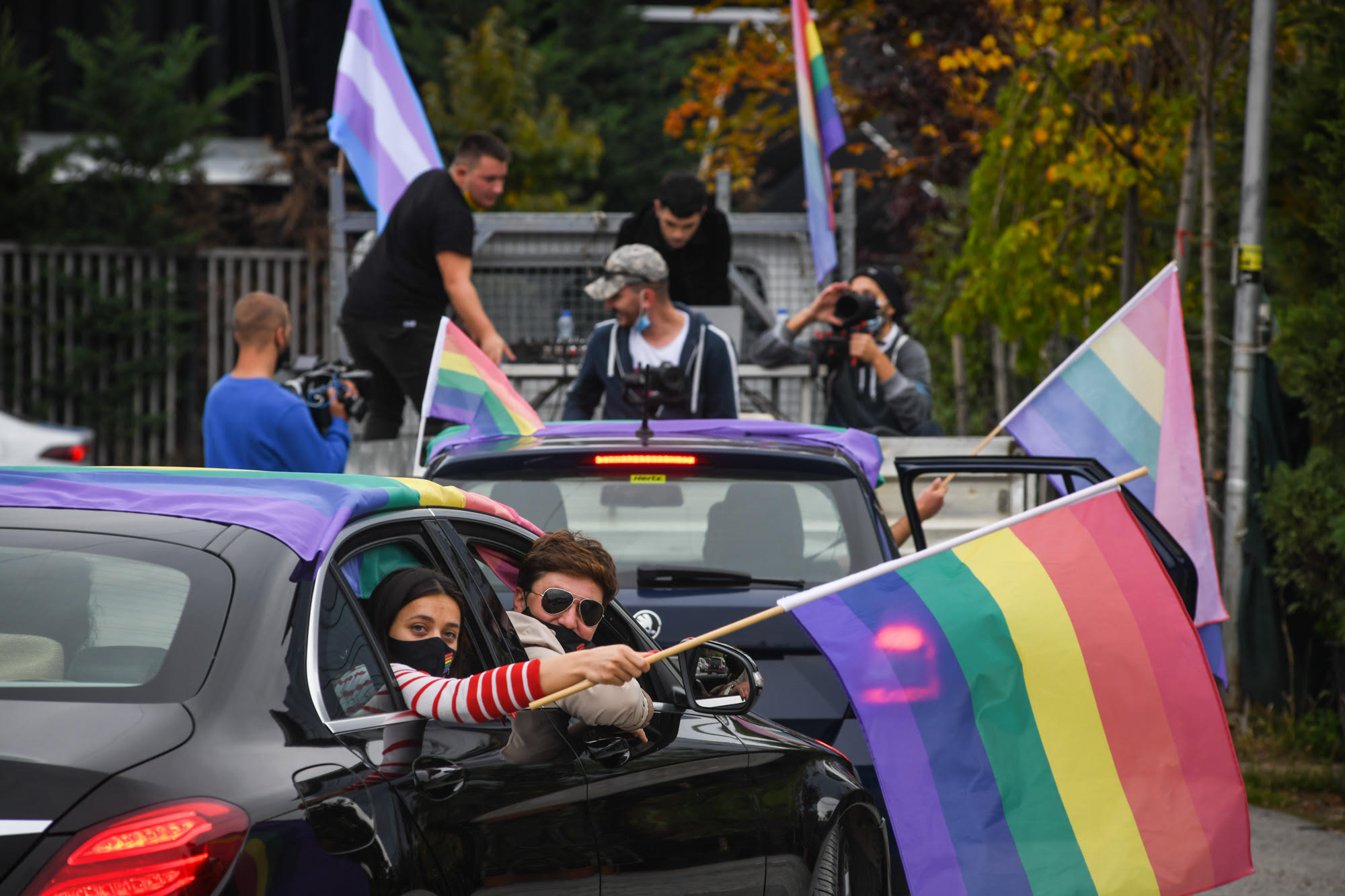 We will no longer tolerate being a secondary or tertiary option for institutions, for individuals in power and in decision-making seats, and by MPs. The violation of our rights as a community must come to an end, and none of our challenges should be brushed aside by prioritizing other issues when it is possible to push them in parallel. We, as citizens of the Republic of Kosovo, have rights guaranteed by the constitution, and these rights belong to us now, and there is no need to wait, postpone or improvise. Participating in the parade is a form of support, but it is never enough. In particular, people in high positions, who have the opportunity to make a difference, must not to think that we will be blinded by the enthusiasm of the Parade. It is time to realize that playing the same card every year does not work for very long, and there will come a time when they will have to start making decisions in our benefit. Support is always more than welcome from every person, but to be silent in moments of injustice is just as harmful as homophobia and transphobia.
The rights of LGBTI+ persons are a priority and should begin to be considered as such, and our values as citizens of the Republic of Kosovo must never be questioned and underestimated.
Pride Week continues to be a week in which we address every social problem that prevents us from living in equality in Kosovo, and if there are no opportunities to organize Pride Week, a single day, a walking or driving parade, will be enough for us to be visible. And when there is no issue to address, we will celebrate our victory every year.
Lend Mustafa, activist