Mihane Beqiri defies the notion that age is a barrier to making a positive difference in the world. As a young diplomat, environmental activist, and polyglot fluent in five languages, she has already made her mark as a representative of Kosovo at numerous global events. And remarkably, she is only 22.
Miahne's journey, who is a student of French Language and Literature at the University of Pristina, as the official representative from Kosovo to the World Prosperity Organization (WPO) has its roots at an online conference focused on the role of youth on international diplomacy.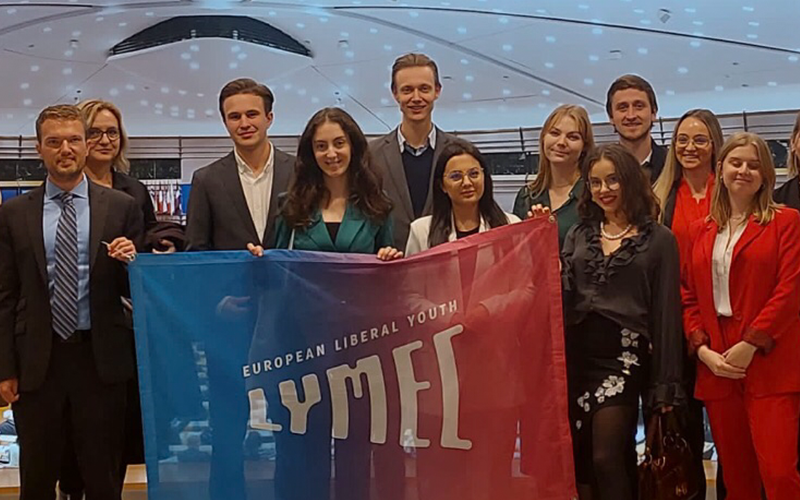 At one point, the issue of some Latin America's countries not recognizing Kosovo was raised, and it was decided to establish "a virtual Embassy". This role requires collaboration with Kosovo's institutions to establish diplomatic relations with the Latin American countries that still do not recognise Kosovo. As a student, she understood the importance of cross-cultural exchange and the benefits of traveling to experience different cultures.
As the Kosovar Ambassador to the virtual embassy, Mihane wants to make sure the voice of youth is heard, and their demand to travel without barriers anywhere in the world is fulfilled.
But Mihane's passion for making a difference goes further than diplomacy. She is also a human rights activist and a member of World Youth Alliance established in Belgium. She says there are many things to do, particularly in the area of women's rights and some religious rights.
Environmental activism is another area close to Mihane's heart. At the age of 19 she started recycling clothes and making bags from them. But her relationship with nature doesn't end here. The village of Bajgora in the municipality Mitrovica, where she is from, has a rich flora with many kinds of flowers from various plant families. So, she started to create a herbarium to collect and identify these species and plants and also make homemade perfumes.
Furthermore, as a member of the University of Pristina Student Parliament, she is currently lobbying for more vegan and vegetarian options to be available to students at the University Campus canteen.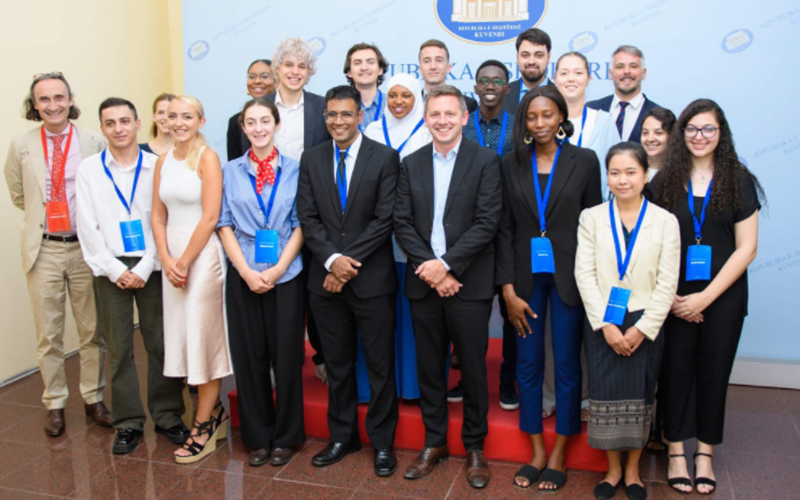 Despite her genuine engagement in youth representation and activism, Mihane can also take pride in her ability to speak five languages at a young age: English, French, Italian, Turkish, and Hindi. For instance, her proficiency in French has already made a significant contribution by putting Kosovo on the map. Two years ago, she wanted to participate in a poetry contest in French, but Kosovo was not listed among the countries. After two weeks of exchanging emails and Facebook messages with the organization organizing the contest, "Chansons sans Frontières" from France, they finally decided to add Kosovo."
Mihane sees her future in diplomacy as an opportunity improve the image of Kosovo, as a relatively young country being underestimated and ignored in the global community. She wants to make sure that Kosovo's image is seen and valued throughout the world.