Montenegro and Kosovo have joined forces – again – to tackle some of the most pressing issues in the region. The two nations have awarded 10 innovative projects that will promote everything from eco-friendly initiatives and employment opportunities to social inclusion, tourism, and cultural heritage preservation. The program has received a whopping 3.2 million euros in financing and co-financing, making it one of the most significant investments in the region's history.
Through their collective efforts, they are demolishing barriers and unleashing an array of thrilling opportunities for growth and development. Whether it is constructing sustainable infrastructure, creating fresh employment prospects, or preserving the invaluable cultural legacy of the region, these ten extraordinary projects are poised to bring about a truly transformative impact on the local communities.
The IPA program of cross-border cooperation between Kosovo and Montenegro has already brought numerous benefits to hundreds of citizens living in the border area. Thanks to the generous funding provided by the EU, several impactful projects have been implemented, positively transforming the lives of those living in the region.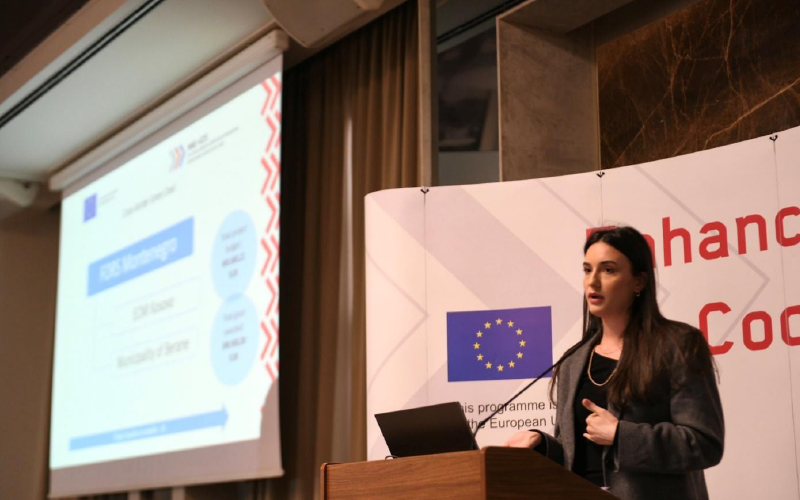 The municipalities of Gjakovë/Ðakovica and Deçan/Dečane are excellent examples of how this collaboration is making a positive impact. The municipality of Gjakovë/Ðakovica has been instrumental in the development of the recycling yard, providing invaluable support and resources to ensure its successful construction. This project will play a crucial role in promoting sustainable waste management practices, creating a cleaner and healthier environment for the residents.
Thanks to the IPA program for cross-border cooperation, Deçan/Dečane has received a new house for mountain farmers in the Belegu Mountains. This initiative has provided crucial support to the local farming community, enabling them to continue their traditional way of life in the mountains. In addition, the development of 200 km of new trails for hiking, cycling, snowshoeing, and skiing, in partnership with the Montenegrin municipality of Andrijevica, will undoubtedly provide a significant boost to the region's tourism sector.
Furthermore, the project is also providing training and equipment to dozens of families engaged in tourism, helping them to enhance the quality of their services and promote the region's unique cultural heritage. Through these initiatives, the cross-border cooperation between Montenegro and Kosovo is driving positive change in the region, creating new opportunities for sustainable development and economic growth.