A new chapter has begun for the Faculty of Mathematics and Natural Sciences at the University in the Technical Faculty Zone, with the commencement of building work for this cutting-edge EU-funded project.
Nestled near the central neighborhood of Ulpiana, the construction of this building is made possible through the generous financing of the IPA 2014-2020 funding envelope: "EU 4 Employment and Education." Spearheaded by UNOPS, the project's management and results are under their watchful eye, ensuring accountability and oversight of every aspect of its implementation.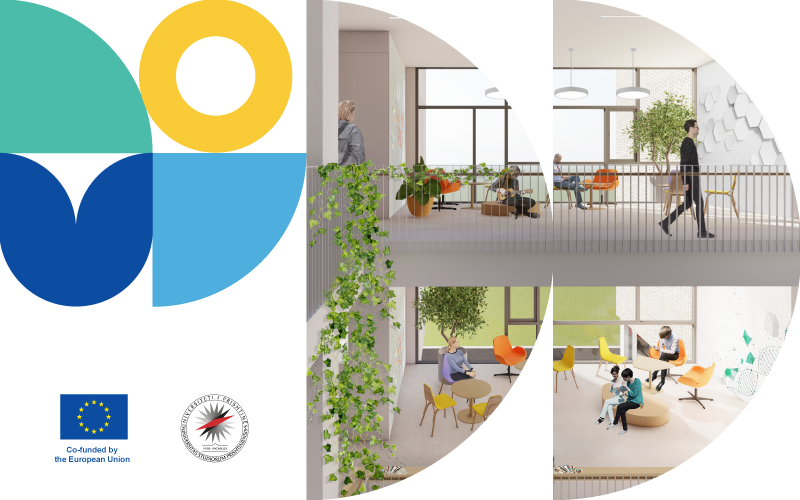 As part of the wider EU agenda for Employment and Education, the project is set to provide modern infrastructure that meets EU standards, thereby aiding Kosovo's Ministry of Education, Science, and Technology in its goal of achieving internationalization of research and supporting research-based learning and teaching. Not only will it provide modern, functioning facilities to the University of Pristina's academic staff and approximately 2,300 students, but it will also play a pivotal role in enhancing the quality standards of education in the region.
With an unwavering focus on gender sensitivity and environmental sustainability, the project aims to design and construct new premises that are inclusive and compliant with European norms and standards. As part of this effort, the plan envisions creating breastfeeding and lactation rooms for female students, teachers, and employees, providing them with a safe, comfortable space that positively impacts their daily lives. Furthermore, the project seeks to enhance the infrastructure of the University of Pristina, reduce the student-teacher ratio, and foster safe and eco-friendly facilities, thereby ushering in a new era of academic excellence.