Our newest publication 'Talking Women – One year of EU support to gender equality and women empowerment in Kosovo' was launched in Pristina.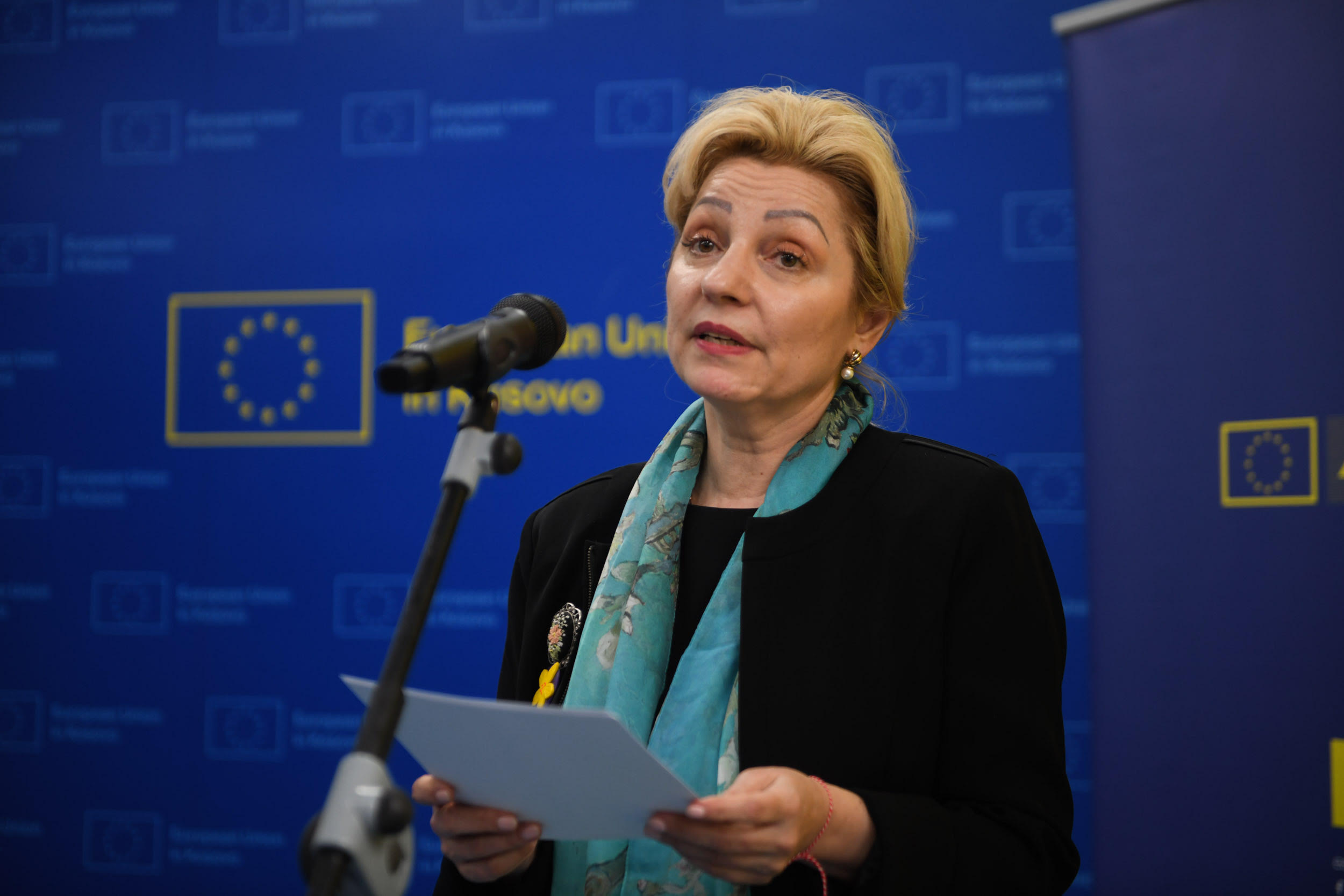 Ambassador Nataliya Apostolova remarked about the importance of including women within decision-making processes.
' I can assure you that the conclusions of the EU Gender Talks, together with the interviews of the 12 featured women, are stirring the EU Office/EUSR policies and activities, as well as our political dialogues with Kosovo authorities. So, I want to thank these 12 inspiring women and all other women and men who have contributed to the discussions in the last 12 months' Apostolova remarked during the ceremony.
Hilmi Jashari – Ombudsperson in Kosovo, Reyes Charle Cuellar and Annette Fath Lihic from EU/EUSR in Kosovo and Arber Selmani – author of publication spoke during the launching of the publication on Kosovo women.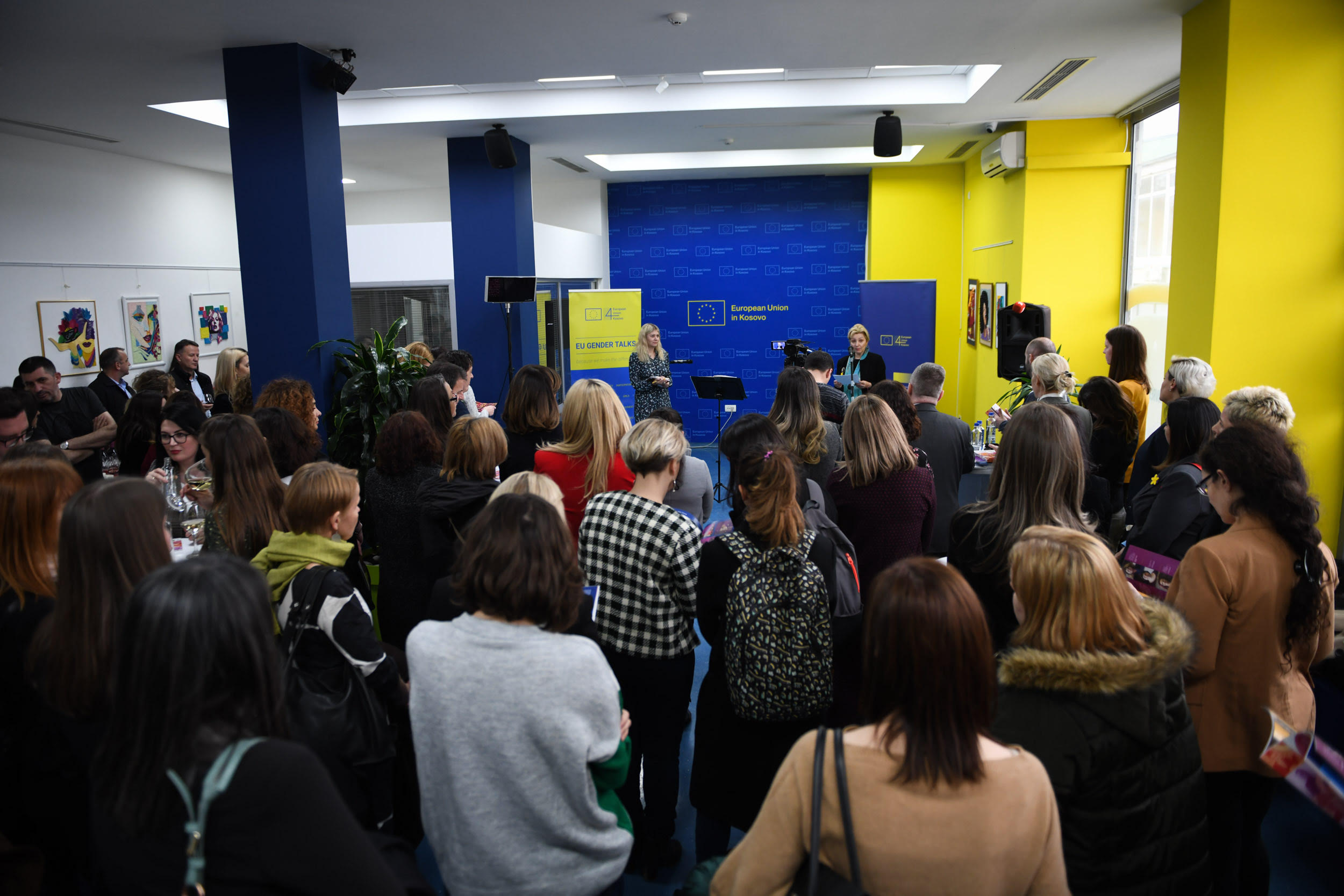 In this publication, we bring you interviews with 12 inspiring women who participated in the 12 talks. In them, you will have a more personal perspective of where the 12 discussions went and some of the conclusions reached. We have included some other actions undertaken by the EU this year, which contributed to the support the overall effort of Kosovo to advance in women's rights.  
#
TalkingWomen
#
FlasinGratë
#
ŽeneGovore