The Europe Day celebrations in Kosovo, organized on May 9th, showcased the inspiring talent and ambition of the country's young generation through events like the Street Art Skills Masterclass and NextWave Photo Exhibition.
In an effort to connect Kosovo's youth with promising professional opportunities, the Skills Fair held in the capital attracted a significant number of enthusiastic individuals. The fair served as a catalyst for fostering professional growth and facilitating connections between ambitious young people and potential employers.
Meanwhile, at the Europe House in North Mitrovica, experts in capacity-building for young individuals gathered for a thought-provoking panel discussion titled "Skills for the Future." Through interactive dialogue, the panelists shared valuable insights into the skills that are vital for enhancing employment prospects and achieving success in future careers.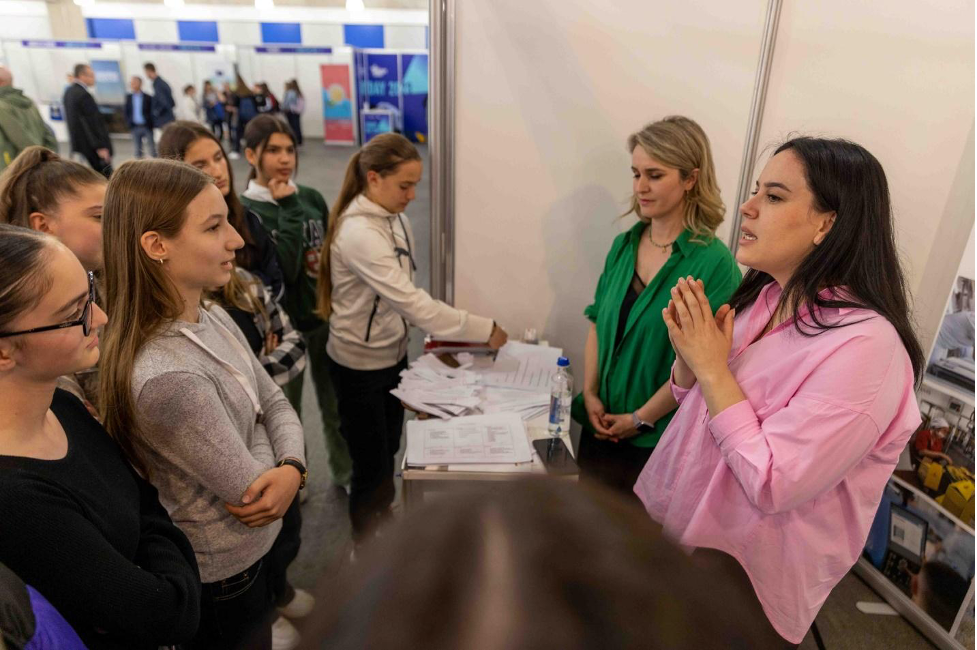 Expanding its reach to different cities, the Skills Fair in Prizren provided a wide range of opportunities for young individuals to explore their skill-building potential. Participants were introduced to a world of possibilities that could impact their dreams and professional growth.
Then, the Europe Day activities were transferred to Gjakova/Djakovica, providing the youth with opportunities to learn more about the skills they aspire to develop, engage with various different professionals in fields they are curious about, and participate in discussions that focused on EU-supported projects related to education and skills.
Europe Day celebrations wouldn't be complete without a special treat for the younger audience. The Dodona Theater came alive with laughter and joy as children enjoyed a delightful performance of "Libri shumëngjyrësh". The theater atmosphere was further enhanced by the distribution of gifts, adding a touch of excitement to the Europe Day festivities.
Adding to the vibrant spirit of celebration, the Erdhlezeti Festival captivated a diverse audience with its musical performances and festive ambiance. As an integral part of the Europe Day celebrations, this festival served as a reminder of the power of art and music to bring people together and ignite a sense of unity.
For budding artists among them, the Europe House in North Mitrovica, in collaboration with the private cultural center "Akvarijus," organized a creative workshop titled "Artists of Europe." Over 20 children between the ages of 5 and 13 participated, immersing themselves in the world of European artists and capitals. Guided by trainers, these young talents created unique portraits using various artistic techniques, expressing their creativity and gaining inspiration from the artistic contributions of renowned figures.
In an effort to revive traditional practices, the Europe House in North Mitrovica hosted a weaving workshop called "Traditions of Weaving." Under the guidance of Ljiljana Dražević, a skilled and experienced weaver, participants delved into the art of weaving, mastering its techniques, and rekindling a once-daily tradition. The workshop aimed to preserve cultural heritage and empower individuals to embrace traditional crafts while exploring their own creativity.
As a vibrant finale to a month filled with Europe Day activities, the European Union in Kosovo and the Municipality of Prishtina organized the Spring Festival. This grand celebration spread joy and positive energy throughout the city. The festival served as a culmination of the Europe Month celebrations, bringing together people of all ages to enjoy an array of activities specifically designed for children, symbolizing the growing population's optimistic future.