On 20 June, the closing event of the campaign on economic development #LetsTalkEconomy took place at Europe House in Pristina.
The campaign consisted of seven consecutive weeks of intense study visits, competitions, inspirational talks, TV debates and interviews, panel discussions and round table discussions, reflecting on the help the EU has given to the economic development of Kosovo.
Dimitrios Machairidis, on behalf of the European Union Office (EUO) in Kosovo, remarked on the potential for young people in Kosovo to succeed in their endeavours.
"The European Union in Kosovo has done a lot of projects in Kosovo in order to strengthen the economy, by financing ways to teach entrepreneurs to become more competitive, to attract investment and to help small and medium-sized businesses," Machairidis stated.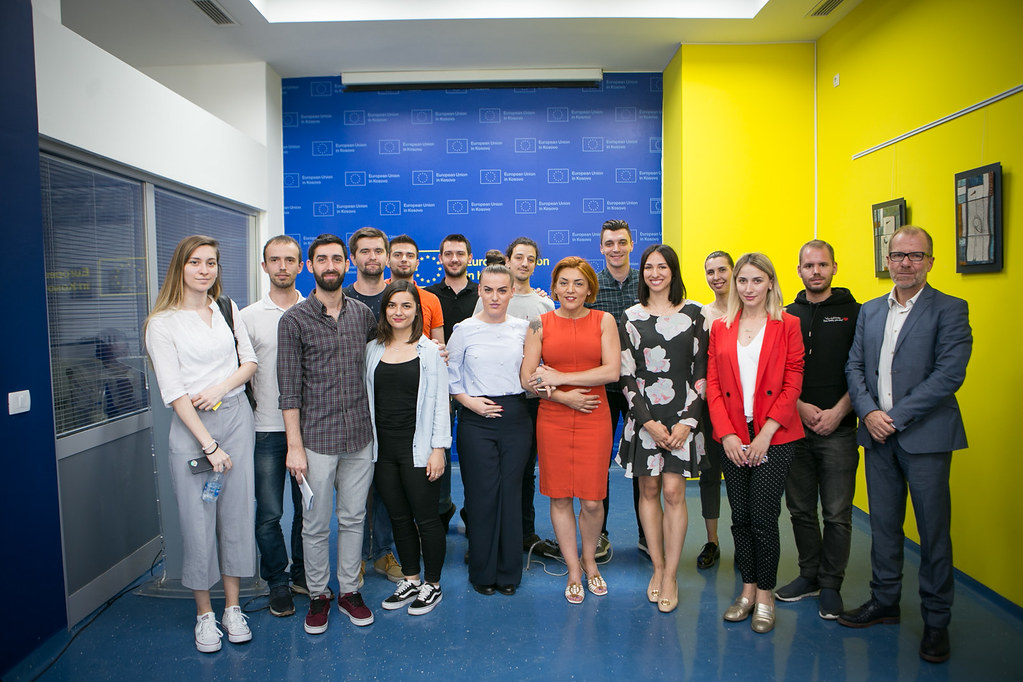 Shqipe Breznica on behalf of Help Kosovo, Shpend Lila on behalf of Innovation Centre Kosovo and Greta Kamberi from GJIRAFA also spoke during the closing event of the campaign.
Finally, the four best business ideas from the 'Show me your business mind' competition were shown and presented to the jury and the audience. Gjirafa, Innovation Centre Kosovo and Help Kosovo representatives were there to offer their support to the development of these ideas.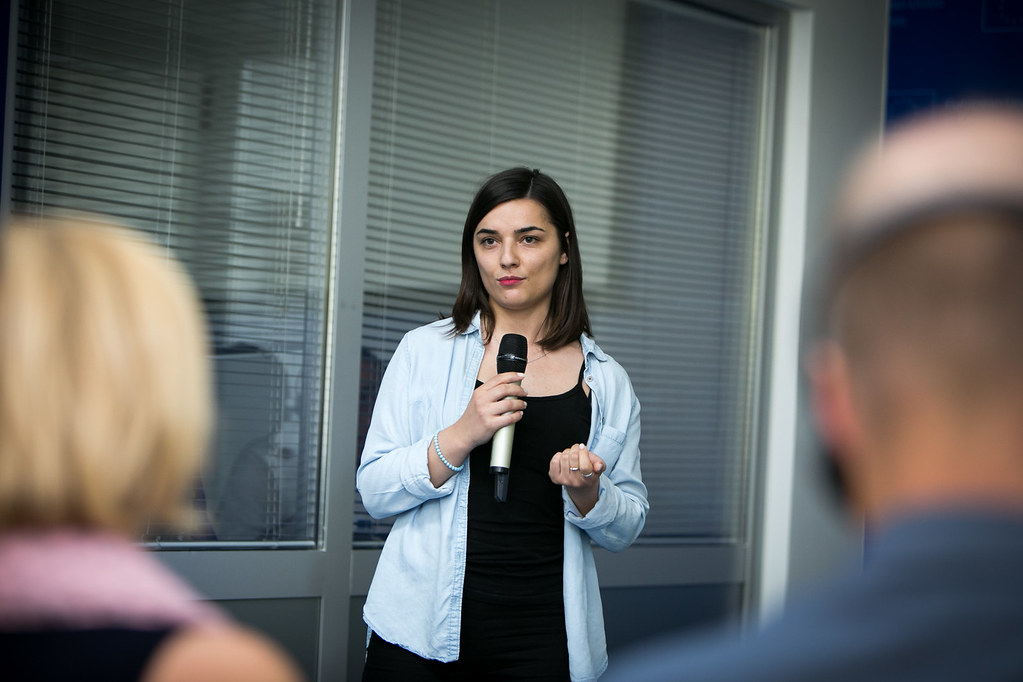 This was the third bi-annual campaign of the EUO in Kosovo, following campaigns on the environment and education.