The Europe House in North Mitrovica has marked the European Days of Jewish Culture for the second time. It was the jubilee of this supranational manifestation which celebrates 20 years of it`s beginnings. The event included a lecture and a photo exhibition of prominent Jewish figures who traveled, visited, lived or worked in Kosovo between two World Wars 1918– 1941.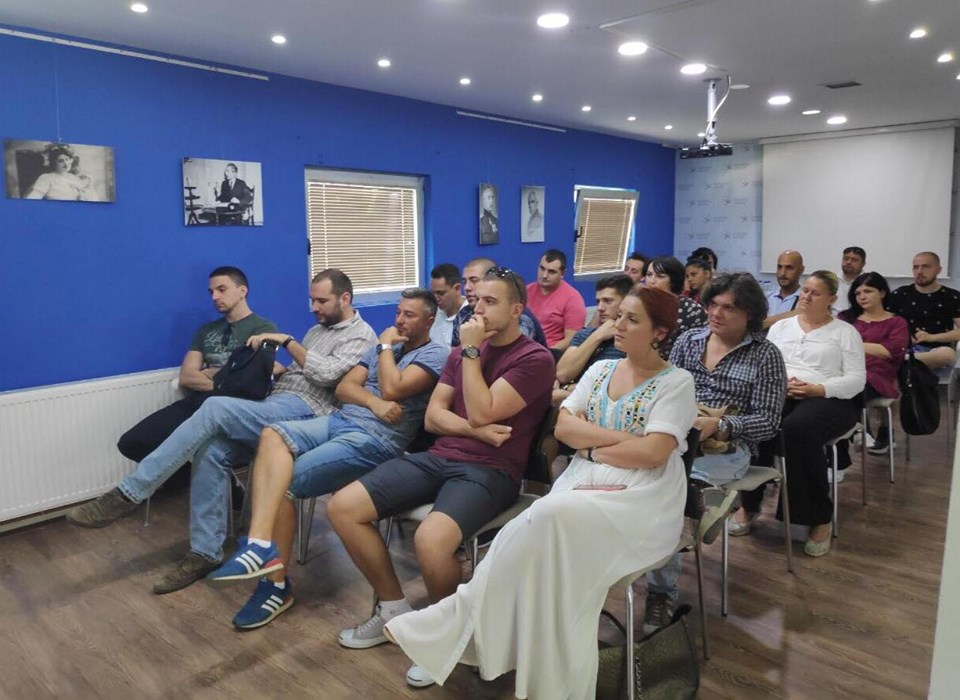 Guest lecturer and author of this event was History professor Milos Damjanovic, who is well known for his contribution to Yugoslav Jewish history. He published over 20 papers in English and Serbian on this topic, in national and international journals and books. He participated in numerous international scientific congresses where he presented his works, and was also awarded for professional work by Association of Jewish communities in Serbia on numerous occasions.
Professor presented biographical stories of 8 Yugoslav, European and American Jews who spent some period of their life in interwar Kosovo, with emphasis on their role there. The motives of their presence in Kosovo were different, from tourist through professional reasons. Naturally, a few of them visited the pearls of Serbian sacral medieval heritage (monasteries Decani, Gracanica and Pec Patriarchy), others stayed or lived in Mitrovica, Pristina, Pec, Stimlje and Kosovo Polje.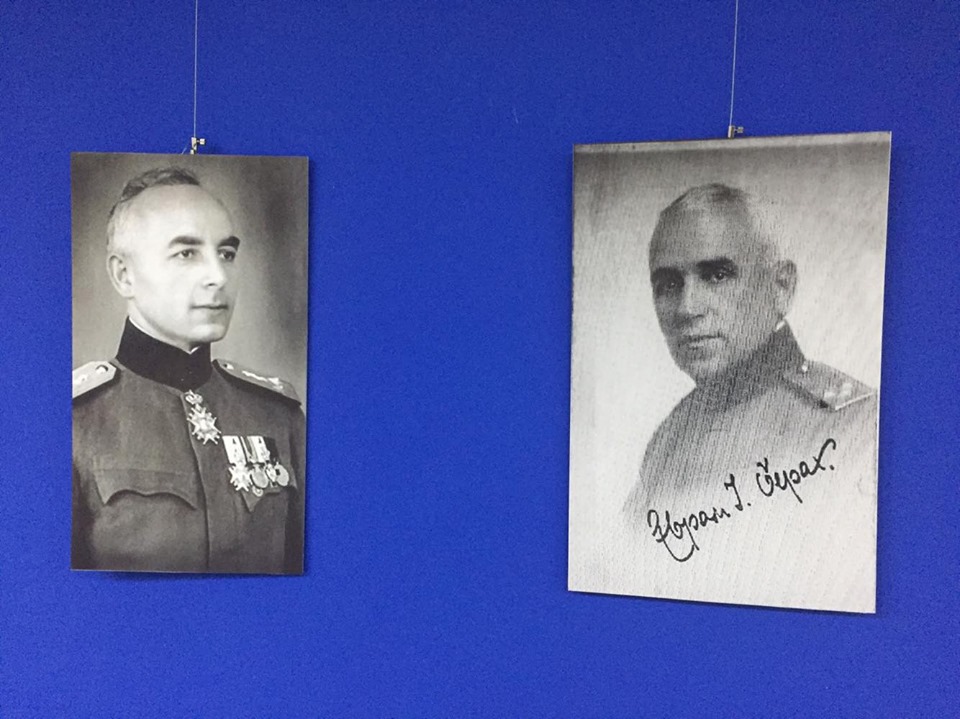 Among them were sportsman Ivan Ivanovic, world championship in underwater spear fishing, who took part in Yugoslav delegation in Berlin Olympic games in 1936, and rejected to greet the Fuhrer; German writer of erotic, homosexual literature, baroness Gertrude von Puttkamer; American Art historian Bernard Berenson who was impressed with the art and architecture of Serbian monasteries; Serbian financial expert Avram Levic, savior of Miroslav`s gospel in WWI, the most valuable Serbian medieval illuminated book, etc. The event was visited by a large number of visitors who actively participated in constructive dialogue with lecturer.
Exhibition will be open until the end of September.