After successfully fulfilling their role as the first generation of the Young European Ambassadors (YEA) in Kosovo, the departing generation of the YEA handed over the task to the newly elected generation of the Young European Ambassadors. Both generations had the chance to get to know each other in a meeting held at Europe House Kosovo, where present was the EU Ambassador Tomas Szunyog. Ambassador Szunyog discussed both with the departing and the newly elected Young European Ambassadors on their experiences and plans respectively, discussing on the importance of activism among youth and on topics of high importance such as environment protection and others.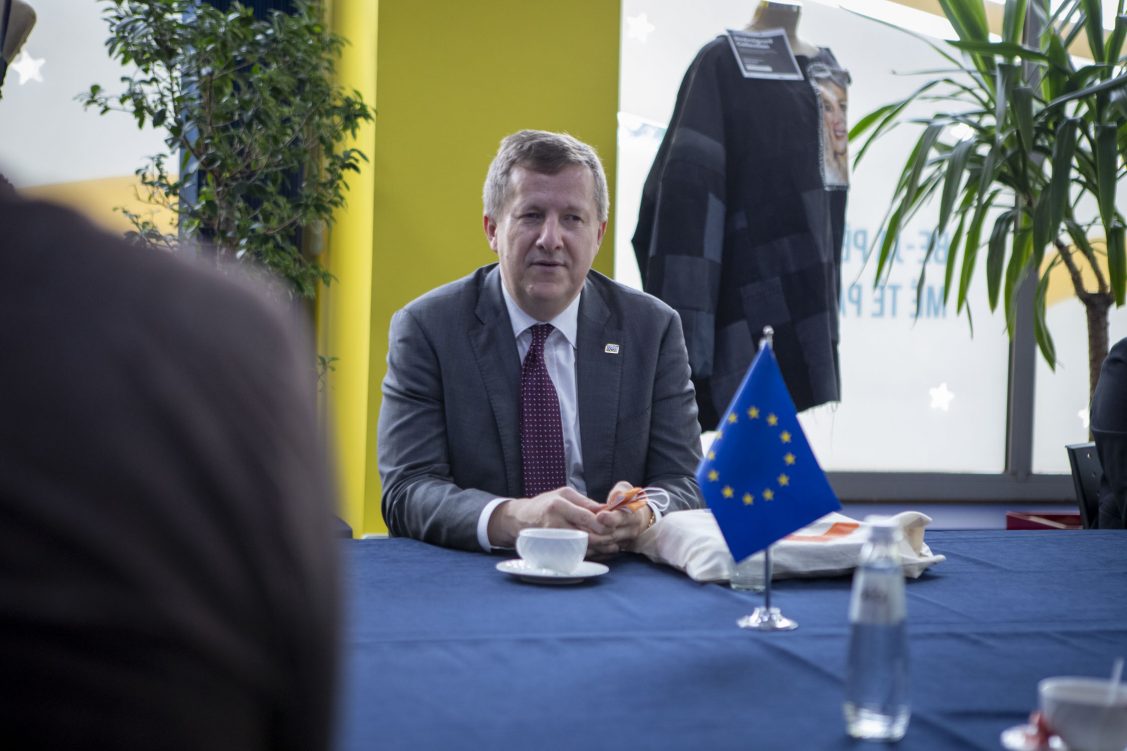 The newly appointed generation of YEA could not hide their enthusiasm in being appointed as Young European Ambassadors, and sharing with their peers the EU values, as well as creating networks and friendships with YEA's from Western Balkans countries, and other member state countries.
Endrit Tasholli, one of the ten newly elected YEA's, studies Interior and Mobile Design and comes from the municipality of Lipjan. He says that being chosen as a Young European Ambassador represents a great opportunity for him, since it enables him to speak up on topics that he is passionate, such as environmental protection, culture and art.
applicant-video-123 from Western Balkans on Vimeo.
"I plan to use social media as a tool to raise awareness on what is happening to the environment in Kosovo and how we can protect and improve the environment where we live together. Also, i am super excited to present many artists from Kosovo that you may not have heard about them until now" – concludes Tasholli.
Gresa Boshtraj is another newly elected YEA. Gresa, a designer, comes from the town of Decan, and is interested in history, culture, and art. For this purpose, as a Young European Ambassador, Gresa has chosen to focus her advocacy efforts on Art & Culture, EU Integration and Sustainability.
Gresa Boshtraj Video Introduction from Western Balkans on Vimeo.
"I plan to be the voice of Kosovar youth by hearing different opinions, comments and suggestions from them, researching, creating project proposals and hopefully getting the green light from higher authorities to develop and create solutions, new ideas and solving different challenges we identify. Me and other YEAs of Kosovo have planned many projects and events which will be more discussed and developed in our weekly meetings planned by all of us" – says Gresa.
Europe House Kosovo wishes all the best in 2022 to the second generation of the Young European Ambassadors, and promises to support them in promoting EU values to Kosovo and in creating new opportunities among their peers in Kosovo and Western Balkans.