Leaving painful memories behind and moving forward has never been an easy process for anyone. It requires strength from all the parties involved in a previous conflict to find the courage to close chapters and move forward.
To this purpose, in 2019 with the support of the EU in Kosovo, three Kosovo-based organizations joined forces and launched the 'Transforming Conflicting Perceptions Through Increased Civic and Community Engagement in Kosovo' project, under theKosovo Coalition for Reconciliation (KCR).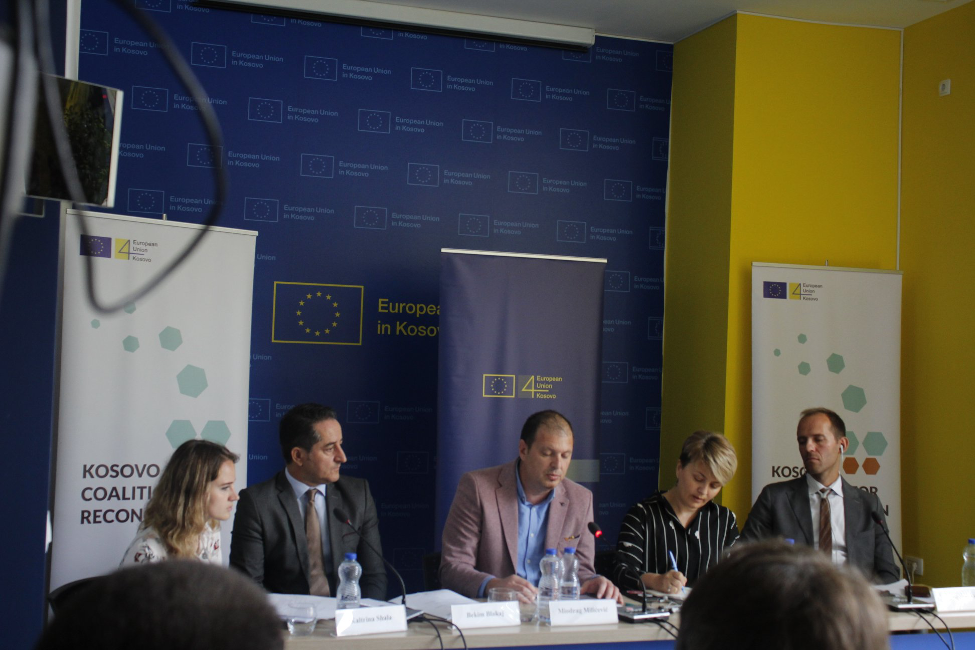 Thinking in retrospect, Kaltrina Shala – Project Manager, says that it was the Kosovo people more than anyone else, that made the project a success story, with their engagement and desire for reconciliation. According to her, there was an evident interest and active engagement from all the communities in Kosovo to reconcile and build a joint future despite their ethnic backgrounds and cultural differences.
"Without the direct and active engagement of the Kosovo people, especially the youth, neither the project nor the reconciliation process would be possible. During these years, we have seen that there is genius interest from all communities, to work together to build a future together through a variety of initiatives." – declares Shala.
For the reconciliation process to be healthy and sustainable, the approach of the KCR was oriented through three main areas: dealing with the past, present, and the future, with a special focus on youth, women, culture, and education. More than 60 activities, ranging from festivals, theater and training plays, summer schools, internships, research, and publications, marked the activities of the project.
One of the participants part of the Forum Theatre performance titled "Rokada" which took place in North Mitrovica, says that participating in the play, among others helped her to fight prejudices.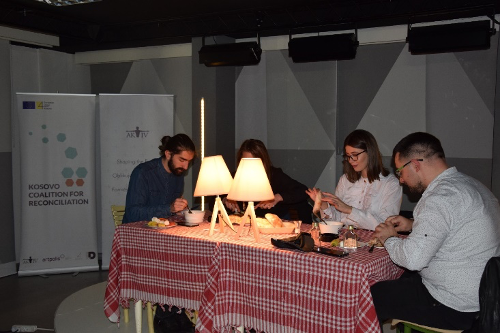 "Not only that I've realized that I'm good at acting, but I've also experienced how to learn about my own prejudices through the act of performance. Above all, the fact that the audience is watching you and simultaneously going through various emotions makes Forum Theatre a unique experience!"
Apart from formal and non-formal education, art, and cultural activities which have shown to be a powerful way of addressing underlying ethnic conflict in Kosovo society, the project provided internships to Kosovo youngsters. Throughout internships, the capacities of at least 35 law students were increased, offering them a unique chance to monitor war crime trials in Kosovo. One of them was Donat Sheremeti from Prishtina.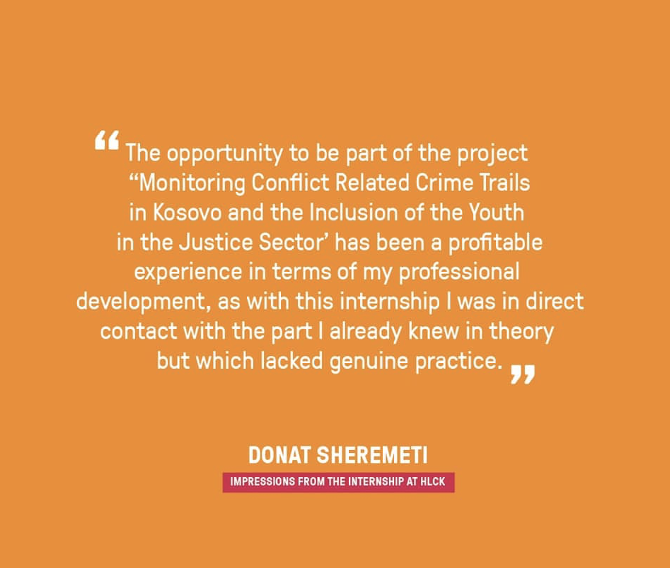 Other noted activities of the project remain publications that besides mapping and highlighting important deficits, have put forward recommendations to institutions and stakeholders related to the long-term peace and sustainability in Kosovo.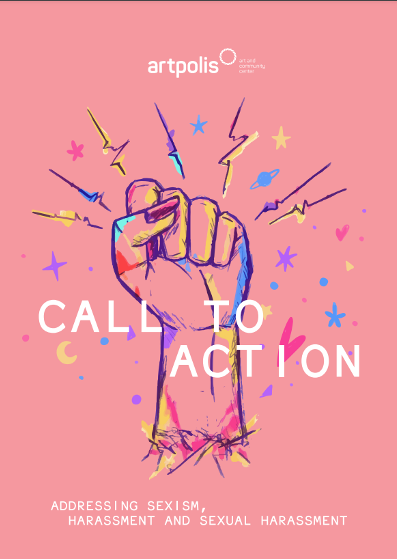 Even though the EU-funded project concluded its three-year journey, it left a great mark in bringing people of different ethnicities together and set a foundation to continue its journey and become a sustainable one.