Suhel Ahmeti, is a 25 year old student from Pristina, currently pursuing his master's studies in Public Policy and Management. At an early age, Suhel was driven towards activism and community work, since he believed that Kosovo and their youth needed positive changes in the socio-political and environmental aspect, in order to reach their potential.
Being passionate about science and astronomy, and seeing that Kosovo is behind in astronomy, together with his friends they created Kosovo's Amateur Astronomy Club of Kosova. With the aim of developing astronomy in Kosovo, they managed to receive equipment's in the form of donations from international astronomers, space agencies, and NASA.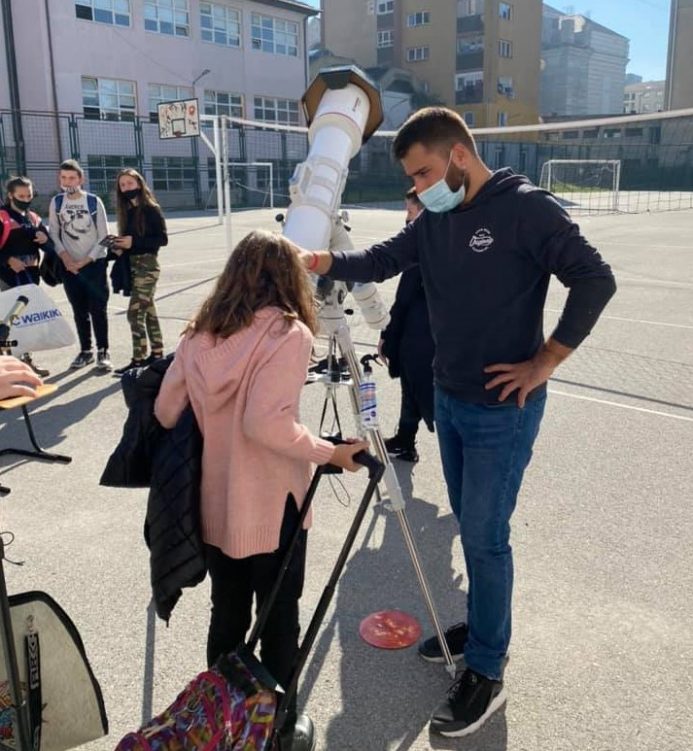 These equipment's were used to observe cosmos and space, to organize seminars, trainings, visits and lectures in schools, as well as to represent Kosovo internationally, where they managed to become Representatives or National Coordinators of many international astronomy associations and institutions, among them: Astronomers Without Borders, Explore Scientific, Sterren Schitteren Voor Iedereen (SSVI), and others.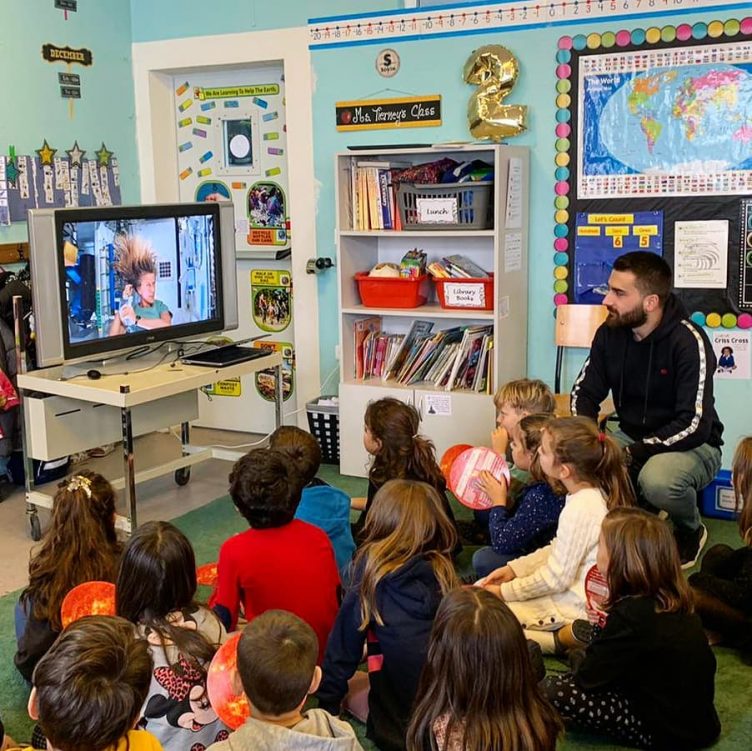 Their group has won the first place in the Podium workshop, part of the UN Youth Assembly in Kosovo, which was organized in cooperation with UYT, PEN, UNMIK & UNICEF. The Under One Sky project, aimed to dismantle inter-ethnic barriers, and the social inclusion of hundreds of young people from different communities in Kosovo, by organizing Astronomy Information Sessions, and observing the Wonders of the Universe through available telescopes.
In addition to science and astronomy, Suhel is engaged in different trainings and seminars, which helped him to develop both on personal and professional level. As an OSBE alumni (youth department) he was promoted in participating in decision-making and policy-making processes, through a participatory approach, based on the principle of learning and aiming to equip young people with transferable skills and knowledge. Suhel also participated in Leadership Program as a participant, and Project Coordinator. This experience helped him to understand Emotional Intelligence and Leadership.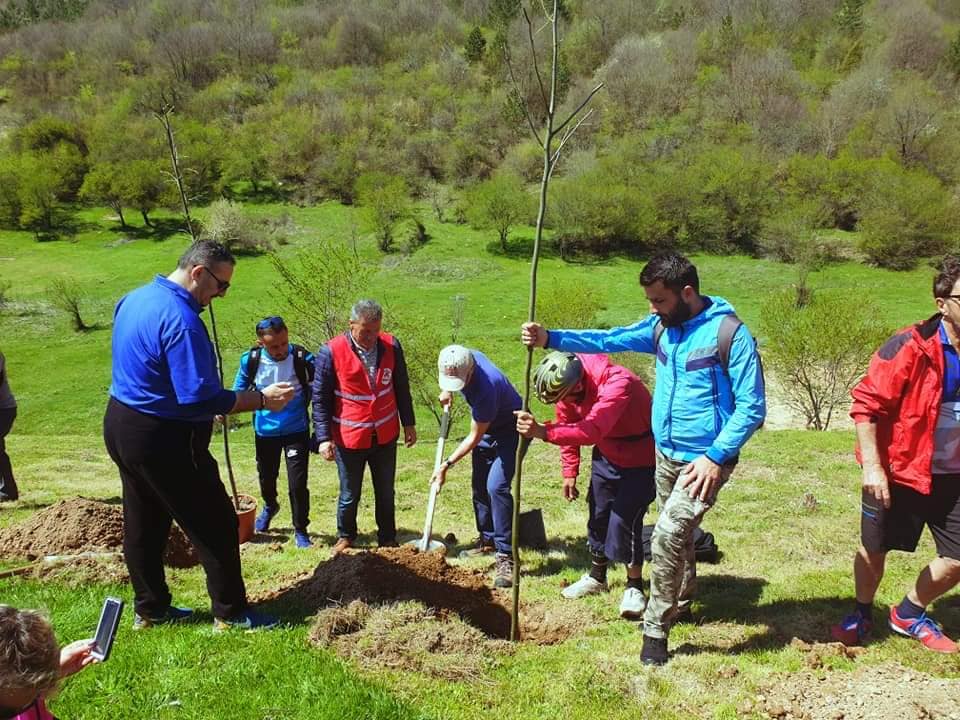 To promote Kosovo's natural beauties as well as to advocate for a clean environment, together with some colleagues they established cycling group Kosova Bike, which aims to increase citizen's awareness to use cycling as a massive, recreational and healthy sport. They've also have advocated actively to improve traffic safety, to build bicycle paths, and they were successful, since the cyclists voice was heard from local and central institutions.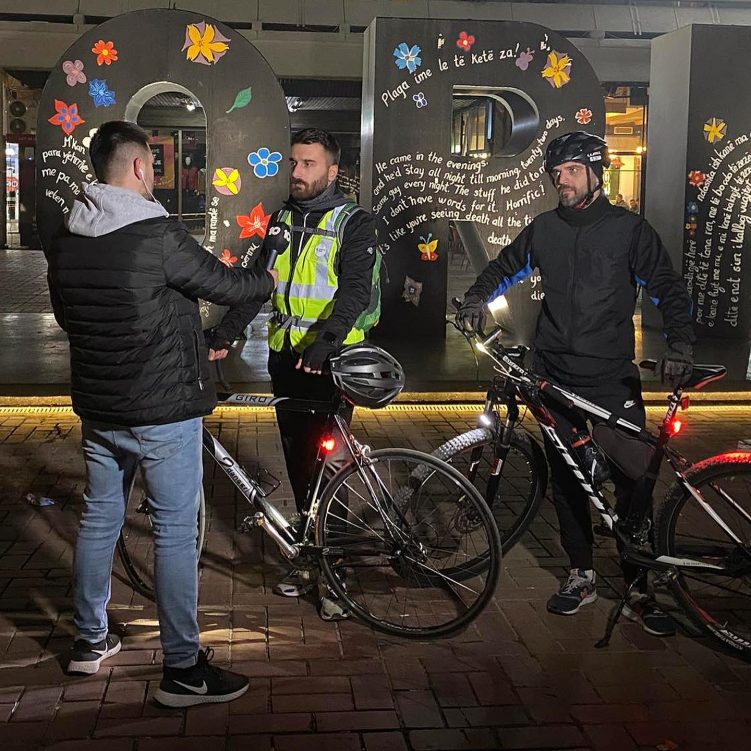 Suhel had the honour and pleasure to be chosen one of the "Young European Ambassadors" and represent Kosovo's youth voice in European Union. Young European Ambassadors promote EU values and opportunities, and are open for fresh new ideas in developing talents and inspiring changes within YEA communities, all through Western Balkans countries and European Union.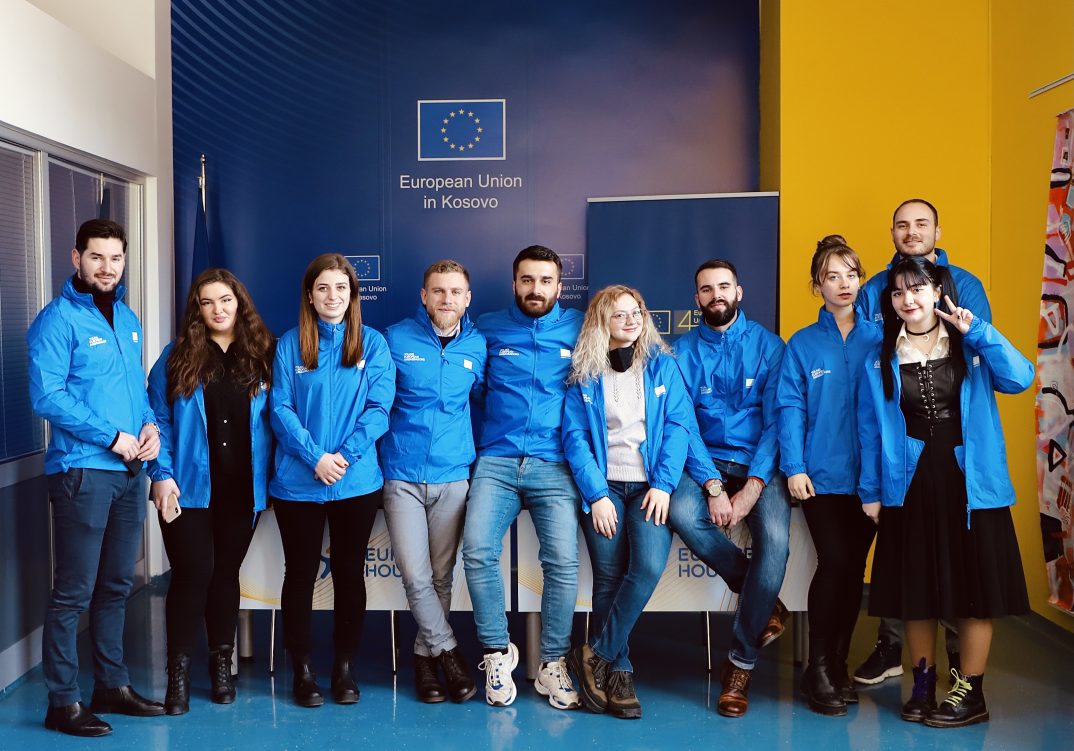 In the end, Suhel's message to young people is: "A journey of a thousand years of light, begins with a single step. Be the change you want to see in the world."